11 October 2022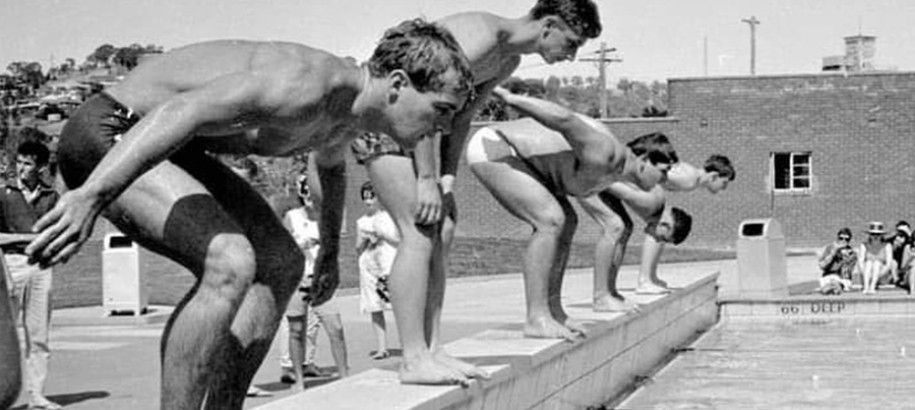 Today we're diving into - Wagga Wagga SC
From starting out on the banks of the Murrumbidgee River, to maintaining a presence through World Wars, pandemics and change of venue, Wagga Wagga Swimming Club has a proven record of survival.  Celebrating their 125th anniversary this November, Wagga Wagga SC has evolved from their origins in 1897 as a gender-dominated club and committee with a focus on 'Life Saving', to the inclusive and competitive swimming club they are today.
To find out a bit more about the club, we spoke with President Gerard Horsley, Head Coach Gennadiy Labara, Captain Trinity Cox, Vice Captain Isaac Mooney and Swimmer Amelia Domeny.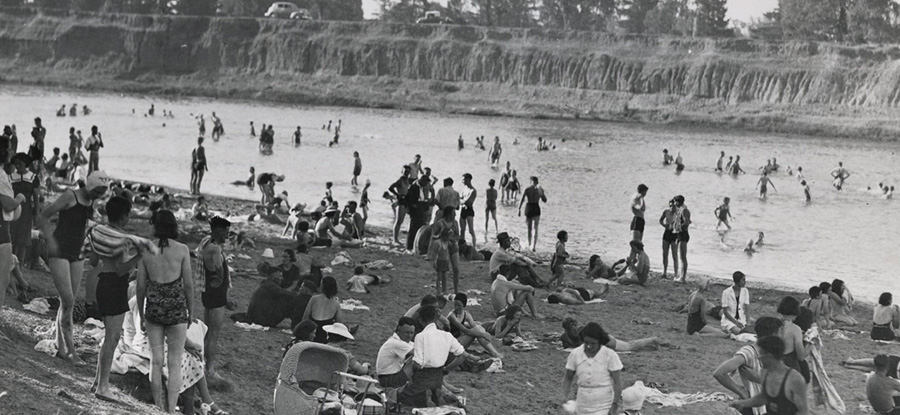 Wagga Wagga SC in Depth 
Wagga Wagga SC is the largest swimming club in NSW, servicing over 330 members from the close-knit local community. President Gerard Horsley attributes the club's success to the supportive family environment they value, and their enduring community foundations. The distinctive blue and yellow club uniform–which is proudly worn by members and supporters at club nights, meets and around town–shows the depth of the club's team ethos within the local area.
"It is our love for swimming and our history of life saving that drives us," said Gerard. "We are proud to help run development days for smaller clubs within the Southern Inland area to help encourage other communities to get involved in swimming."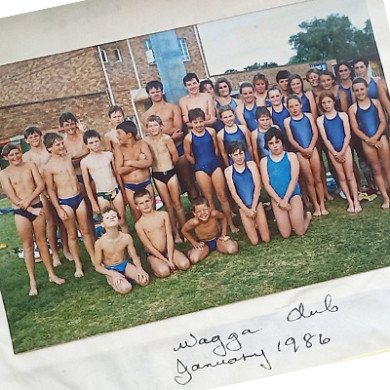 Years of hard work fundraising and submitting grant applications has enabled the club to purchase new starting platforms for their pool, a dolphin timing system, and outdoor and indoor display boards. The club committee's next project is to acquire electronic touch pads which will significantly elevate their facilities.
When asked how to describe their club in three words, swimmers Trinity, Isaac and Amelia were all quick to shout out "supportive and encouraging", "family environment" and "inclusiveness".
At the beginning of the season Trinity and Isaac helped to create eight teams within the club, with two "A squad" members in each team as team captains. Through the season teams came together, with the older swimmers taking on mentoring roles to help develop and encourage younger swimmers. 
Head Coach Gennadiy Labara is well regarded by his squads – his love of coaching apparent. Gennadiy brings to training his challenging but enjoyable sets, along with his consistent belief in every one of his swimmers. Trust, respect and believing everything and anything is possible, are the cornerstones of Wagga Wagga SC's training sessions.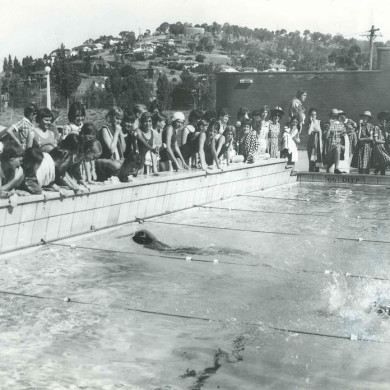 Wagga Wagga swimmers have produced fantastic results over the past 12 months with Jamie Mooney and Paralympian Ashley van Rijswijk making Australian teams and delivering outstanding performances. S14 swimmer Harry Keane has also been selected to his first national team by Sport Inclusion Australia, and will compete at the 2022 Virtus Oceania Asia Games in Brisbane this November.  
What's next for Wagga Wagga SC
With the 125-year anniversary of the club just around the corner, the club is looking forward to celebrating their history and momentous achievements.
They will host their 125th anniversary carnival on 5 November 2022 at the Oasis Aquatic Centre, Wagga Wagga. The carnival will be a spectacular commemoration, with special guests Olympian James Magnussen and Paralympian Tim Hodge making appearances to mark the occasion. Entries are open via Swim Central and more information can be found on the SNSW events page.
President Gerard Horsley, together with Head Coach Gennadiy Labara have their goals strongly set on becoming the top NSW Country Club in 2022-2023 - watch out country clubs!!
Find and contact Wagga Wagga SC
Club pool: Oasis Aquatic Centre, 50 Morgan St, Wagga Wagga
Club website: https://waggawagga.swimmingclub.org.au/
Want to be featured in the next Clubs in Depth?
The purpose of Clubs in Depth is to promote NSW-based clubs to both the Swimming NSW and broader community in order to increase engagement and participation. The article is distributed via our website, social media channels, the Hot Off the Blocks Newsletter and Swimmer Magazine.

Swimming NSW will also provide featured clubs with a modified copy of their article so it can be distributed to local media outlets as a new member and community engagement tool.