22 February 2021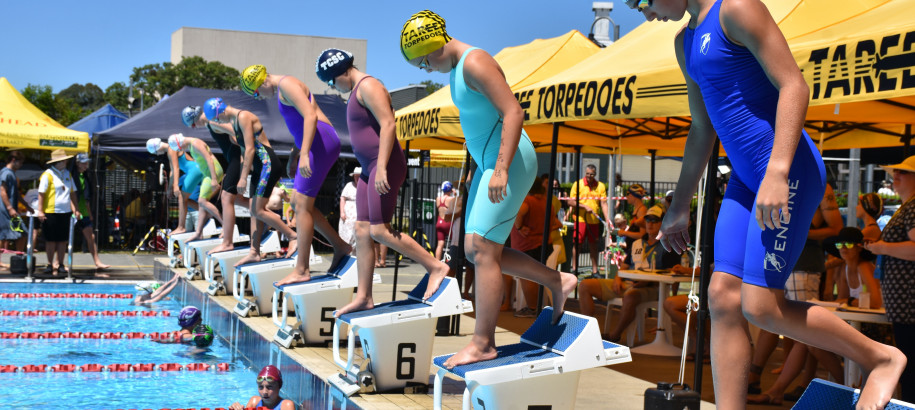 Today we're diving into - Taree Torpedoes SC
Taree Torpedoes Swim Club is based at Manning Aquatic Centre in Taree, NSW, and is part of the Swimming North Coast Area. The club was established in 1957 at their old pool by the Manning River, which has now become part of Taree's parklands. The club moved to Manning Aquatic Centre in 2000, where since its inception, it has placed strong emphasis on encouraging swimmers of all ages and abilities to compete to the best of their ability. The club's highest profile past members include professional ironwoman, Reen Corbett, who was a member in her junior days. The club currently has 139 members.
To find out a bit more about the club, we spoke to Andrew Jones, Vice President of the club and Competitions Coordinator for Swimming North Coast.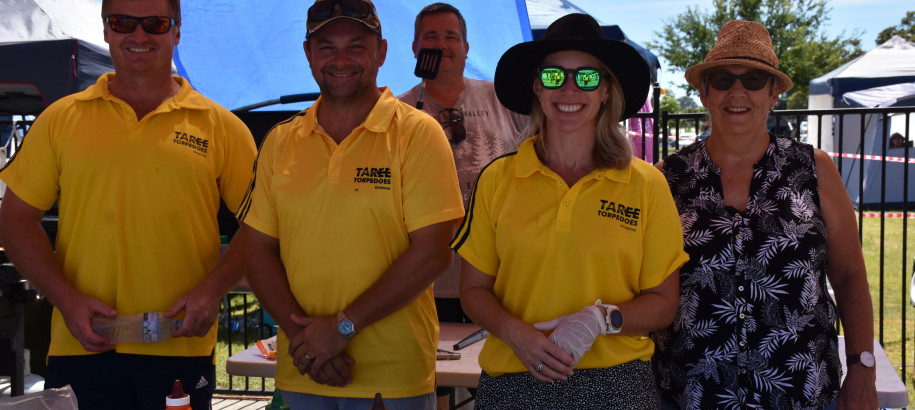 Taree Torpedoes in Depth
When asked about what makes Taree Torpedoes unique, club Vice President Andrew was quick to say that inclusion would be the word to sum up the club. He emphasised that everyone is included in everything at the club, and everyone participates. Club coach, Brad Thurlow, ensures that every swimmer is valued, and pushes for personal improvement in style, stroke correction and dryland training. Brad is currently the sole coach of the club, looking after both the Junior and Senior squads who train 3 times and 5+ times a week, respectively. Both squads train year-round, as the club offers both a 50m outdoor pool and 25m indoor heated pool. A fun fact about Brad is that he still holds the club record from 1973 for the 12 years boys 400m freestyle!
Taree Torpedoes also recently hosted one of the NSW Country Regionals Meets - the second largest Country Regionals ever, hosting 510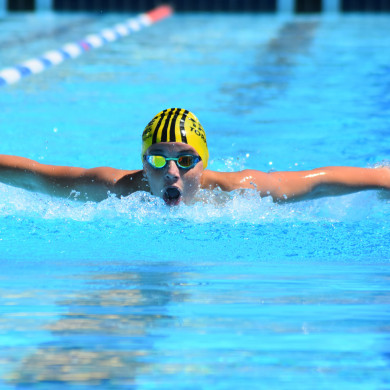 athletes. The event had an amazing atmosphere and everyone was there to really enjoy themselves. Competitors travelled from the North Coast area, New England and North West area, and Coast and Valley area to race.
Taree Torpedoes have been busily preparing for upcoming meets, including 2021 NSW Country Championships, for which five of their swimmers have qualified.
Come and Try Taree Torpedoes SC
The club hosts club nights every week in summer, all of which are open to anyone interested in learning to race. And for the first time in 2021, Taree will host club nights during the winter season (to be held every 2-3 weeks).
If you're interested in coming to see how great a club Taree Torpedoes is, they also host 'come and try' days throughout August and September. Also notable is Taree's annual Long Course Qualifying Meet, held in November. This meet is quickly becoming a permanent fixture for clubs in the Coast and Valley, New England and North West, and North Coast Areas to compete at.
Taree Torpedoes in the Media
NBN News - Taree to host its largest swim event to date
Manning River Times - Country Regional Championships one to remember for Taree Torpedoes
Find and Contact Taree Torpedoes SC
Club Pool: Manning Aquatic Centre, Taree
Club Website: https://taree.swimming.org.au/
Follow Taree Torpedoes on Facebook @TareeASC
Want to be featured in the next Clubs in Depth?
The purpose of Clubs in Depth is to promote NSW-based clubs to both the Swimming NSW and broader community in order to increase engagement and participation. The article is distributed via our website, social media channels, the Hot Off the Blocks Newsletter and Swimmer Magazine.

Swimming NSW will also provide featured clubs with a modified copy of their article so it can be distributed to local media outlets as a new member and community engagement tool.