31 October 2022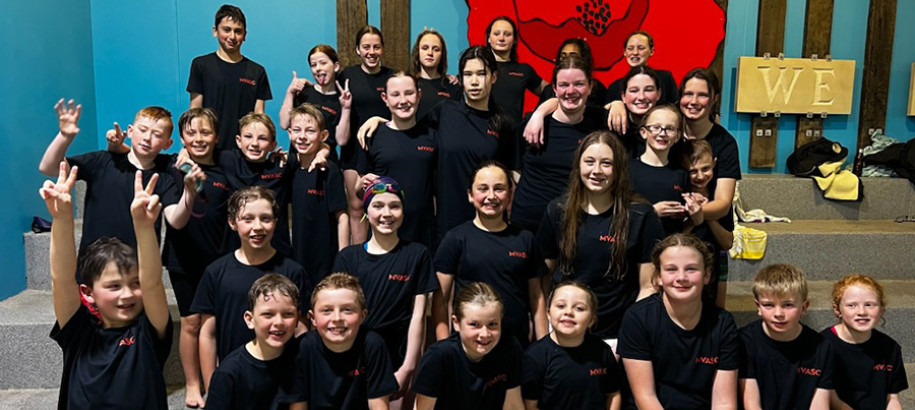 Today we're diving into - Moss Vale SC
Smaller in numbers but big in heart, Moss Vale Swimming Club services 65 members in the Southern Highlands rural region south of Sydney. Moss Vale SC has recently been reinvigorated by the committee, diving back into the NSW swimming scene these past two seasons. The club's strengths are community and continuity, with past members, now the parents of today, returning to enrol their own children in weekly club nights!
To find out more about the club, we spoke to club committee members Kirrilee Bracht and Ange Troy, and swimmers Georgia, Jessica and Luka.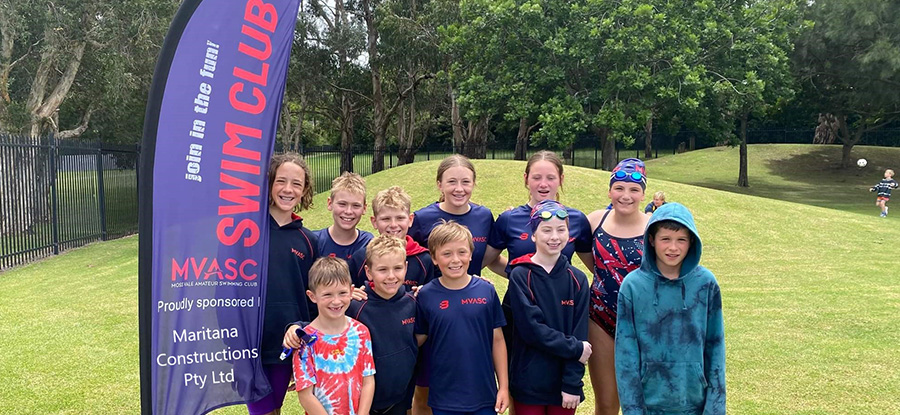 Moss Vale SC run their club nights from October to March at the Moss Vale Aquatic Centre, thanks to a 25m indoor heated pool and a warm water program pool, usually used for swimming lessons. Although the club would love a 50m pool, this is a big step up from the original 33m outdoor pool the club started with back in the 60s.
Moss Vale Aquatic Centre currently operates three squads catering to all different ages and abilities of swimmers. The squads are run by the pool itself, however squad members and learn to swim participants are also encouraged to join the club.
The club's community atmosphere, inclusiveness and family friendly spirt radiates through the club on a Friday night, when the senior swimmers jump in the water to help the younger swimmers.
"There is lots of cheering, clapping and support coming from all around pool deck on Friday nights - it's so great to see," said committee member Kirrilee Bracht. 
"These nights are so encouraging and have helped our swimmers build confidence and skills, so they are now all keen to dive into meets and racing."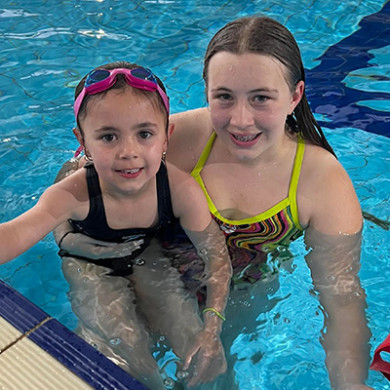 As a small club Moss Vale SC does not have a coach. It's senior swimmer Georgia that takes on the responsibility of getting swimmers ready on pool deck at meets: keeping swimmers calm, taking them through their dry land stretches and warm up, and making sure everyone is hydrated before they race. 
"I love being there for the younger swimmers on Friday nights and at meets," said Georgia, who will begin a traineeship with Sport & Recreation in the coming months. "It's my way of giving back to the club and making everyone feel included."
What's next for Moss Vale SC
The club is excited to use their new Wylas Timing system this season! It has taken two years of Friday night BBQs to fundraise and generous community sponsorship to achieve this goal. Now that they have an official timing system they are also looking forward to being able to host their first meet.
Moss Vale SC would love to continue building on their carnival participation and are starting to  travel to other carnivals, especially within the South Eastern Swimming Area, to ensure their swimmers are getting quality racing experience to qualify for NSW Country Championships in February.

Weekly club nights are held on Friday nights and anyone is welcome to come and join!
Find and contact Moss Vale SC
Club pool: Moss Vale War Memorial Aquatic Centre, 8 Kirkham St, Moss Vale
Follow Moss Vale SC on Facebook
Want to be featured in the next Clubs in Depth?
The purpose of Clubs in Depth is to promote NSW-based clubs to both the Swimming NSW and broader community in order to increase engagement and participation. The article is distributed via our website, social media channels, the Hot Off the Blocks Newsletter and Swimmer Magazine.

Swimming NSW will also provide featured clubs with a modified copy of their article so it can be distributed to local media outlets as a new member and community engagement tool.