14 September 2021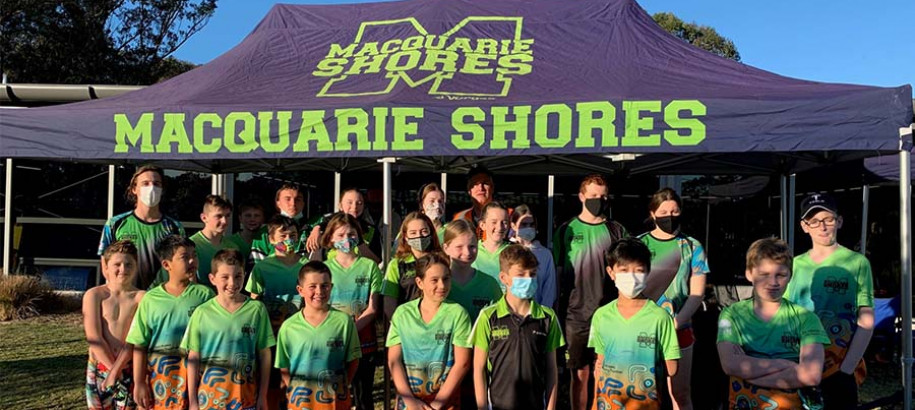 Today we're diving into - Macquarie Shores SC
Established in 1997 by local legend, Bob Milton, Macquarie Shores SC calls West Toronto home, in the Coast and Valley area of NSW. A focal point of the community, the club's pool has recently been refurbished and boasts a 25m pool equipped for racing, air conditioning in the grandstand, and hydrotherapy facilities.
Small but mighty, the club's 38 members embody their key values of inclusion and service to the community, characteristics which are exemplified in the club's leadership team, made of up Head Coach Ben Jenkinson and the club committee.
To find out a bit more about the club, we spoke with Head Coach Ben and Secretary Anne Southam.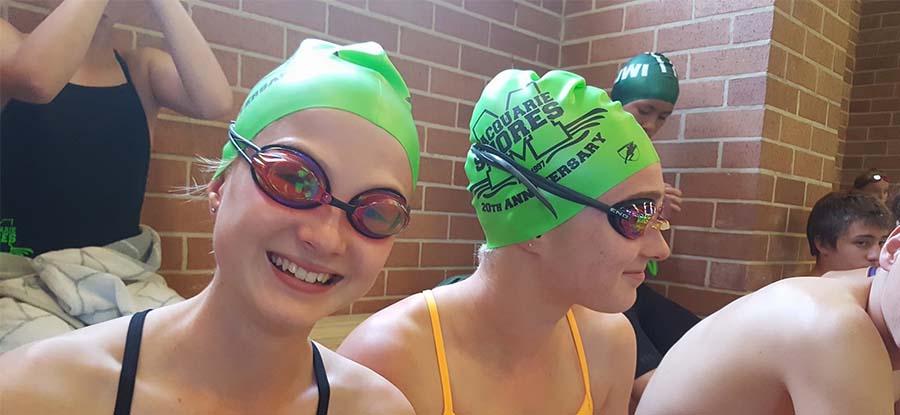 Macquarie Shores SC in Depth
"Macquarie Shores SC is a club that's big on doing things for the community," says Ben. For Macquarie Shores SC, connection with the community comes first, whether it be engaging a local Indigenous artist to assist with designing their club t-shirts, or participating in community activities such as annual litter clean-up days or helping to plant trees around the pool facility. The club's focus in the aquatic sphere is to promote and encourage the sport of swimming, and to provide a pathway to help swimmers progress.
Head Coach Ben Jenkinson is trying to instill within his swimmers the importance of serving others and the community. A strong team culture is also key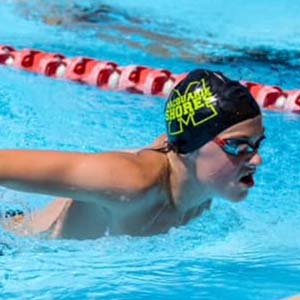 for this country club. Even while their pool was out of commission, swimmers maintained their tight bond by camping in tents in the empty pool and hosting barbeques. The club members also assisted in building a community-first wheelchair-accessible BBQ at the pool.
Although the club has produced representatives who have gone on to qualify for events such as Country, State and National Championships, they make a concerted effort to prepare their members for life outside of swimming as well.
Come and Try Macquarie Shores SC
The club regularly hosts a Winter Carnival each year, which they were extremely fortunate to host on the 18th of July, before NSW went into a state-wide lockdown. Prior to the implantation of COVID-19 restrictions, they managed to attract a significant 200 entrants, with swimmers coming from as far away as the North Coast area. This event also attracts swimmers who happen to be visiting the local area at the time.
Macquarie Shores generally hosts weekly club nights in summer, and regular club nights in winter (COVID-permitting). They are looking forward to opening their doors to both new and returning members again once restrictions begin to ease.
Find and contact Macquarie Shores SC
Club pool: Toronto Swim Centre, 280 Awaba Rd, Toronto
Club website: https://macquarieshores.swimming.org.au/
Want to be featured in the next Clubs in Depth?
The purpose of Clubs in Depth is to promote NSW-based clubs to both the Swimming NSW and broader community in order to increase engagement and participation. The article is distributed via our website, social media channels, the Hot Off the Blocks Newsletter and Swimmer Magazine.

Swimming NSW will also provide featured clubs with a modified copy of their article so it can be distributed to local media outlets as a new member and community engagement tool.