31 January 2022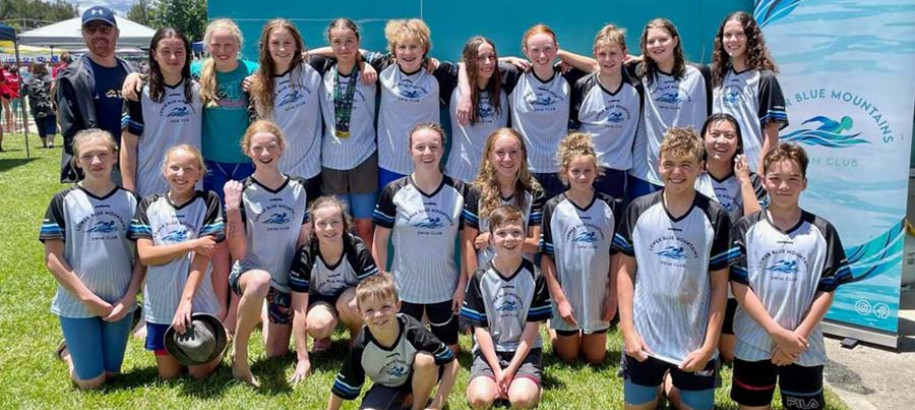 Today we're diving into - Lower Blue Mountains SC
Lower Blue Mountains Swim Club (LBMSC) came about mid-2021 as the result of a merger between Springwood and Glenbrook Swim Clubs partly due to both clubs training with Mountain Swim, a contracted company that runs squad programs within the Blue Mountains. Most members also knew each other from carnivals and various away trips, and so it made perfect sense for the two clubs to join forces. As its name suggests, the club is located in the Lower Blue Mountains region of NSW.
LBMSC prides itself on having a notoriously inclusive culture, with an emphasis on getting both parents and kids involved in all aspects of the club.
To find out more, we spoke with Club President Adam Bullock and Public Officer Adam Hepper.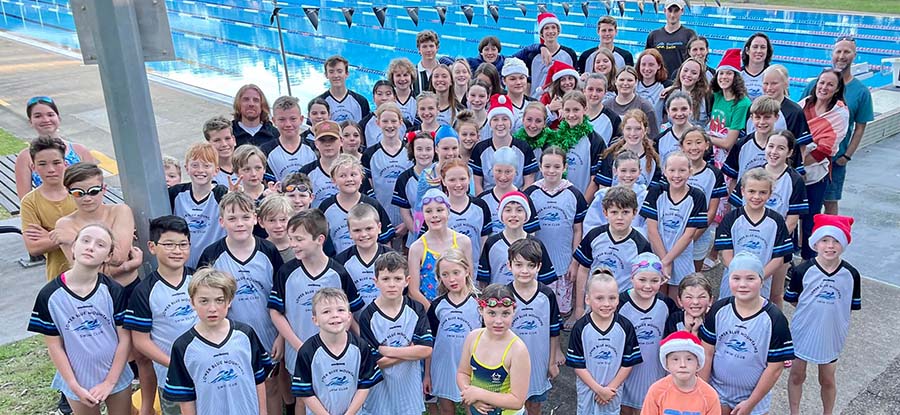 Lower Blue Mountains SC in Depth
LBMSC calls home Glenbrook's outdoor 50m pool in summer, and Springwood's indoor 25m heated pool in winter, for both training and their weekly club nights. Members aged from 4 years old up to their 70's compete in club events and give swimming a go.
If you dive deep enough, it's plain to see friendship was the real driving force behind the merger that created LBMSC. During away trips, kids from Springwood and Glenbrook clubs would travel together, and parents built social groups at meets, working closely together and even enjoying dinners out. Over time parents observed kids transferring between clubs to be with their friends. The 2021 COVID lockdown sealed the deal, pushing members from Springwood to Glenbrook's outdoor 50m pool for training when their own pool was not available.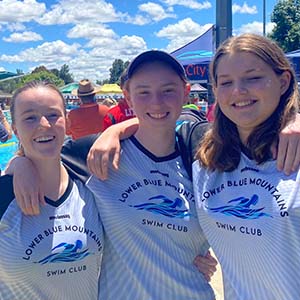 Since forming the Lower Blue Mountains Swim Club, the club has ensured that there are club captains from both Glenbrook and Springwood, so that they can build a new culture that represents both clubs' history and leaves no one behind.
Using Facebook as a promotional tool this season, LBMSC was able to attract 30 new members, increasing their total membership base to nearly 150 members! They are inundated with people wanting to come and trial club nights - a free t-shirt included in their membership offer might have helped with the increase in numbers as well!
What's next for Lower Blue Mountains SC
Now that the club has merged, they are looking forward to entering robust relay teams into Country Championships, State Age and Nationals. 16 LBMSC swimmers headed to SOPAC for Senior State Age, including seven relay teams. On top of this, three LBMSC swimmers qualified for National Open Water and four so far for Australian Age Championships in April.
The club is hosting their own Long Course Qualifying Meet on the 13th February at Glenbrook pool and being new on the scene, they are keen to welcome swimmers from across the region. Entries close 5 February, 2022.
Whilst there's an undeniable competitive focus at LBMSC, the club's next priority is to build up their junior base to ensure that their younger members stick around for years to come.
Find and Contact Lower Blue Mountains SC
Club 25m indoor pool: Springwood Aquatic & Fitness Centre, 11 Plateau Rd, Springwood
Club 50m outdoor pool: Glenbrook Swim Centre, Fletcher St & Wascoe Street, Glenbrook
Follow Lower Blue Mountains SC on Facebook
Want to be featured in the next Clubs in Depth?
The purpose of Clubs in Depth is to promote NSW-based clubs to both the Swimming NSW and broader community in order to increase engagement and participation. The article is distributed via our website, social media channels, the Hot Off the Blocks Newsletter and Swimmer Magazine.

Swimming NSW will also provide featured clubs with a modified copy of their article so it can be distributed to local media outlets as a new member and community engagement tool.