20 December 2021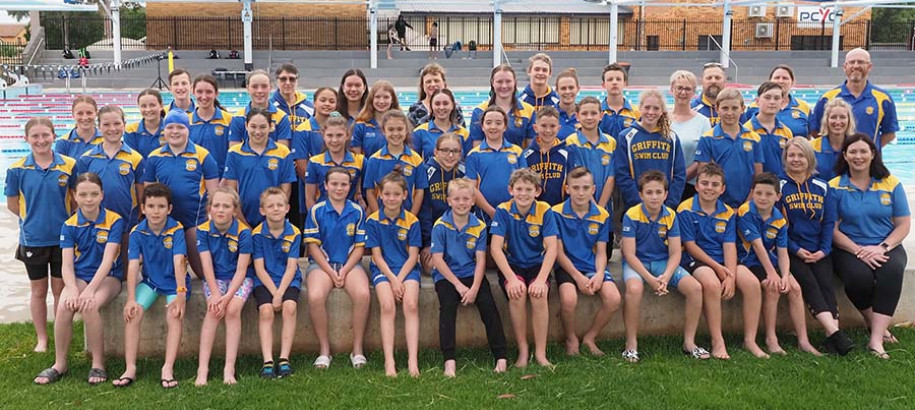 Today we're diving into - Griffith SC
Originally established in 1930 at the Griffith School Swimming Baths in the Southern Inland region of NSW, is one of the host clubs of our 2022 NSW Country Regional Championships - Griffith Swimming Club! 71 years later members enjoy a new state of the art 50m pool which opened in February 2021. This has complemented the indoor 25m pool, enabling members to swim and compete all year round.
To find out more about the club, we spoke with Peta Serafin, Vice President of the club.

Griffith SC in Depth
Griffith Swim Club's programs cater to swimmers of all ages and abilities, bolstered by the support of two Swim Schools: GRALC Welcome to Splash Swim School, and Blackline Swim School. They host their club night on Wednesdays, and this LC season, have introduced a BBQ fundraiser each week which has been enthusiastically embraced by swimmers and parents alike.
Club races are seeded based on times rather than age, which makes for a fun but competitive environment. The club is also always grateful for the wonderful support they receive from volunteers covering technical duties and the popular BBQ!
"The personal growth of our swimmers, the spirit that each and every team member has to encourage each other at club nights and competition, and respect for each other and the adult figures that help to guide and support club swimmers are all highly valued at our club," said Peta.  
One of their swimmers, Piper Stewart, created a not-for-profit charity when she was 12 called Bambigi, which raises money to facilitate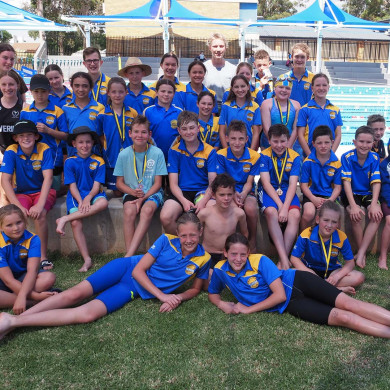 learn-to-swim lessons for local Aboriginal kids. The impact of this community intervention is significant with swimmers having gone on to compete at high level school meets and making qualifying times for events in Sydney!
The club is also home to Olympian Jenny Beer nee Tate, who still has four grandchildren swimming at the club to this day. Beer swam at the 1976 Montreal Olympics in the 100m freestyle, and came 15th in the semi-finals, swimming an impressive 58.78.
Life Members including Craig Tilston, Felicity Palmer and Marrie Mott, are all integral members of Griffith SC. They have an active role in supporting the committee, are Technical Officials for qualifying nights and meets, and support the education and training of new Technical Officials.       
Griffith SC's annual Long Course Carnival was a great success this year. Through the very generous support of local businesses they had $3,800 worth of prize money up for grabs for all ages from 8 & under to 15 & over.
Members are eagerly awaiting the arrival of their revamped club apparel – overhauled just in time to showcase it to people from across the region at the Griffith Country Regional meet on 8-9 January.        
What's next for Griffith SC
Griffith SC swimmers are looking forward to the upcoming season and the chance to put themselves to the test of competition. Several swimmers are also looking further afield to multi-disciplinary and mass participant events such as Triathlons, Aquathons and Open Water Swimming.
The club are busily preparing to host the NSW Country Regionals meet in January and they look forward to hosting swimmers from across the region at their new pool.
Find and Contact Griffith SC
Club pool: Griffith Regional Aquatic Centre, 5 Wayeela St, Griffith
Club website: https://griffith.swimming.org.au/
Follow Griffith SC on Facebook
Want to be featured in the next Clubs in Depth?
The purpose of Clubs in Depth is to promote NSW-based clubs to both the Swimming NSW and broader community in order to increase engagement and participation. The article is distributed via our website, social media channels, the Hot Off the Blocks Newsletter and Swimmer Magazine.

Swimming NSW will also provide featured clubs with a modified copy of their article so it can be distributed to local media outlets as a new member and community engagement tool.