11 July 2022
Today we're diving into - Cranbrook Aquatics SC
What do you get when you put together a brand new aquatic facility, an impressive coaching team stacked with Australian Olympians, and a suite of programs on offer to service all facets of the swimming community? Welcome newcomers to the swimming scene, Cranbrook Aquatics Swim Club, one of the fastest growing clubs in NSW.  Based at the Murray Rose Aquatic Pool located within Cranbrook School in the Metro South East region of Sydney, Cranbrook Aquatics SC is strongly supported by the Cranbrook School and Head of Aquatics, London Olympian, Daniel Arnamnart. The club which only commenced in February 2021 has grown to 196 members in less than 18months.  
To find out a bit more about the club, we spoke with Head of Aquatics Daniel Arnamnart, Head Coach and dual Olympian Kenrick Monk, and club member Axel Robinson.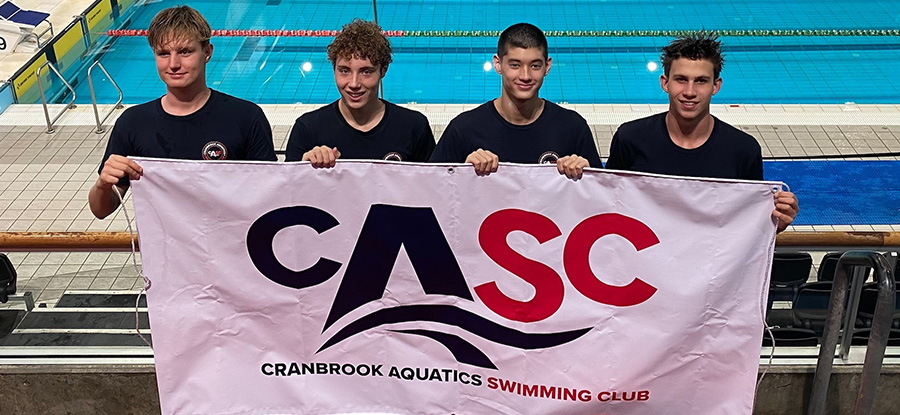 Cranbrook Aquatics SC in Depth
Cranbrook Aquatics Swim Club which has only been established for a short while, has grown in leaps in bounds.  Having the support of the Cranbrook school they have been able to utilise their amazing new facilities at the Murray Rose Aquatic Pool, which opened in March 2021, and boasts an 8 lane 50m indoor pool, 6 lane 20m learn to swim pool, electronic touch pads, bulk ends to convert to a 25m pool, underwater cameras, competition diving blocks and a grandstand for spectators.
Daniel Arnamnart, Head of Aquatics, highlighted the many programs run at Cranbrook Aquatics including a variety of swimming squads, learn to swim and water polo.  Kenrick Monk, Head Coach, looks after the State Senior Squad and oversees other coaches: London and Rio Olympian David McKeon (Junior State Squad) and competitive swimmers Maddy and Johnlouis (Target, Development and Mini Squad)
The learn to swim program which only began last May has over 500 participants and has the capacity to grow to 2,500.  The Cranbrook school has been able to provide this amazing facility for their students, however now through the swim club they are able to offer these facilities to wider community so that many can have the opportunity to participate in learning to swim and swimming as a sport.
Head Coach, Kenrick Monk, is extremely excited to be a part of the club.
"The transition and growth that the club has achieved in such a short period is outstanding.  The club has doubled its members since we first opened and it exciting to see where we can grow from here," he said.
Kenrick can often be heard on pool deck with his inspirational sayings like "it's good, but it can be better" and "we are here to make champions in the pool, but also champions in life".
For Senior Squad members, like Axel Robinson, a week of training may include up to 7 sessions in the pool, 2 gyms sessions and 1 cross fit session. There is no question this schedule demands much from young athletes, but outside of the pool, Axel values the friendships he has developed at his club, and the personalised coaching he's received to develop the champion mindset he'll need to compete in Abu Dubai this July in their end of year competition.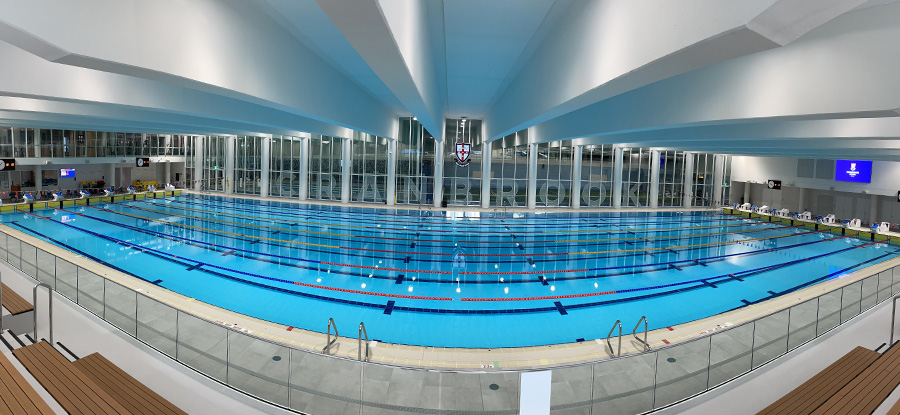 What's next for Cranbrook Aquatics SC
Cranbrook Aquatics Swim Club is excited to host their first development meet at the Murray Rose Aquatic Pool on 7 August 2022.  This is a wonderful opportunity to showcase their new facilities to the wider swimming community.
The NSW State Age SC Championships will be a major meet for the club, with over 20 competitors attending for the first time. The club is looking forward to some fantastic results.
Moving forward, the club is open to all members of the community, not just students of the school, looking to participate in learn to swim to mini squads, through to senior state swimming.  The club offers regular club nights where members can participate in fun club racing with the all the technical facilities associated with competition swimming.
Find and Contact Cranbrook Aquatics SC
Club pool: Murray Rose Fitness & Aquatic Centre, Cranbrook School, 5 Victoria Road, Bellevue Hill
Club website: https://www.cranbrook.nsw.edu.au/cranbrook-aquatic-swim-club.aspx
Follow Cranbrook Aquatics on Instagram