07 December 2021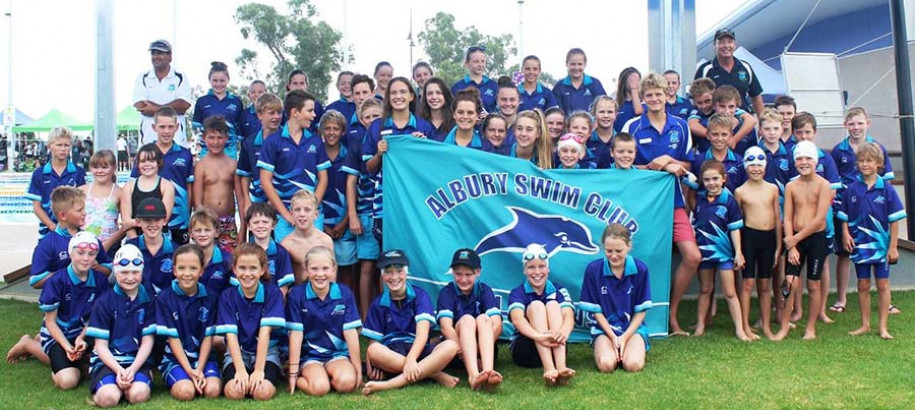 Today we're diving into - Albury SC
Ending their Centenary Year, Albury Swimming Club is a club full of rich history and home to five Olympians. Based in the Southern Inland region of NSW, the club was established in 1921 (with some records indicating the club was started even earlier!). They pride themselves on strong club culture and continuity, with many generations of swimming families still attending club events to this day.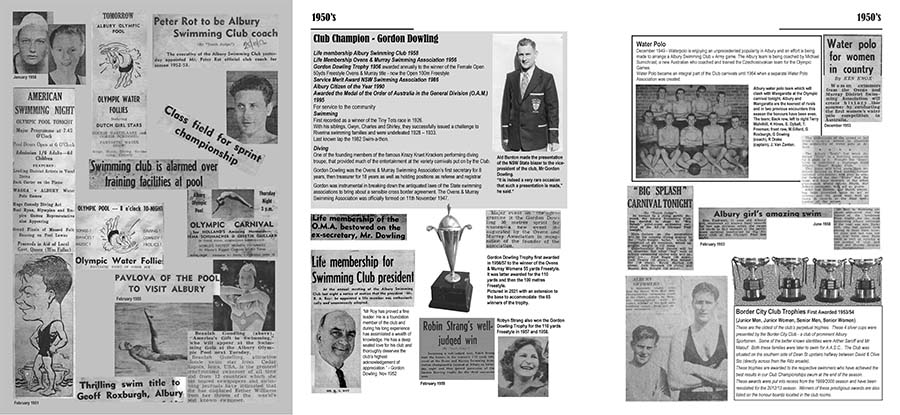 To find out a bit more about the club, we spoke to former club President Phillip Evans and Head Coach Wayne Gould.
Albury SC in Depth
Originally established to help prevent local community members from drowning in the Murray River, Albury SC has evolved through a memorable golden era in the 1950s and 60, where crowds of over 500 people attended club events (including swimming legends Dawn Fraser and Andrew 'Boy' Charlton), to their current robust program.
Wayne and Phillip are full of anecdotes and beam with pride in their club.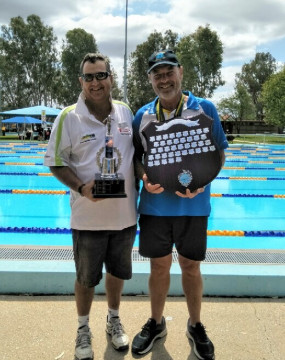 "Andrew 'Boy' Charlton came to race at Albury in the '60s," said Phillip. "At the time, he was the fastest Australian freestyler and had a profile bigger than Ian Thorpe. He was pitted to race against local boy Pidgey Dowling at this particular meet.
"Some boys at the club snuck a rope into the pool for Dowling; he hopped in the pool and wrapped the rope around his waist.
"After the starting signal, the boys started pulling the rope to give Dowling an advantage against Charlton, who wasn't aware of what was happening. By the time they reached halfway, Pidgey Dowling hadn't even taken a stroke."
Charlton eventually fell to finish 15m behind Dowling. The boys tugging on the rope hadn't realised Dowling had finished the race however, and kept pulling, taking him out of the pool across the footpath and crashing straight into the fence!
Since that period, Albury has experienced many highs and lows - a more recent high being the establishment of a new program about 12 years ago which brought Wayne to the club as Head Coach. The goals of the program, overseen by Wayne, were to cater for different swimming abilities, retain swimmers, and have a presence in competition at the state, national and eventually international level. The club is currently reaping the rewards of their focussed work, with 12 swimmers qualified for NSW Senior State Age and Australian Swimming Championships is 2022.
What's next for Albury SC
The club is currently reaping the rewards of their focussed work, with 12 swimmers qualified for NSW Senior State Age and Australian Swimming Championships is 2022.
Recently Albury SC hosted their Centenary meet to celebrate 100 years of club history. This was a resounding success!
The club is also looking into fundraising opportunities, and rallying their local council to assist in funding a new indoor pool, to provide their swimmers with the opportunity to train and race year-round.
Currently their season runs in the summer months. Anyone is welcome to come and try racing at the club at one of their weekly club nights.
Find and Contact Albury SC
Club pool: Albury Swim Centre, 441 Wodonga Pl, Albury
Club website: http://alburyswimclub.org.au/
Follow Albury ASC on Facebook
Want to be featured in the next Clubs in Depth?
The purpose of Clubs in Depth is to promote NSW-based clubs to both the Swimming NSW and broader community in order to increase engagement and participation. The article is distributed via our website, social media channels, the Hot Off the Blocks Newsletter and Swimmer Magazine.

Swimming NSW will also provide featured clubs with a modified copy of their article so it can be distributed to local media outlets as a new member and community engagement tool.