28 August 2020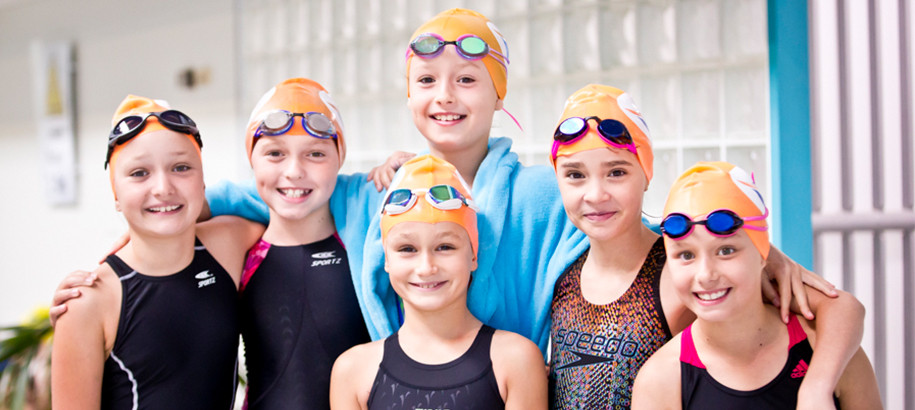 The 2020-21 registration season will open at 9 am, Monday 14 September 2020. On this date, clubs will be able to set up their membership products for purchase and your members will be able to join and renew! However, there are few things clubs need to ensure they have completed ahead of the upcoming season.
To prepare for the 2020-21 season, clubs should consider and complete the following:
May 2020-April 2021 affiliations are paid
Before clubs can accept membership fees or create events, they need to ensure their affiliation with Swimming NSW for May 2020-April 2021 is up-to-date. Here is a simple guide to purchasing an affiliation product for your entity.
Again, clubs will be required to set up their membership products so they are split between:
Swimmer 8 & Under
Swimmer 9 & Over
Non-Swimmer
The age of the swimmer as at 1 October 2020 determines which membership package the swimmer will register into.
2020-21 Fees
Swimming Australia fees

Swimming NSW fees

Total fees
(excluding your area and club fee)

8 & Under: $16

8 & Under: $46

8 & Under: $62

9 & Over: $28

9 & Over: $46

9 & Over: $74

Non-Swimmer: Nil

Non-Swimmer: $22.50

Non-Swimmer: $22.50
Club account details are up-to-date in Swim Central
For clubs to receive payments, and for their members to receive refunds where relevant, every club needs to ensure the following is complete:
The club acquires an ABN number (easy steps to do so are found here)
The club lists the ABN within the Entity contact information in Swim Central
The club chooses a Club Contact. This contact can be anybody on the committee (i.e. with access to the Entity on Swim Central). Their first name, last name and DOB must match exactly with the Identity documents uploaded. Here is a guide for how to upload the ID and correctly match everything. It is super important for clubs to read through this, because you may have attempted ID upload in the past, however it may not have been uploaded correctly. There are still dozens of clubs who need to ensure their Identification documents are up to date ahead of the season commencement, because correctly completing all of this allows registration and event money to flow through to your club's account.
The club ensures all Registrar and Secretary contact details are up-to-date in Swim Central. These are the primary contacts that SNSW will send important registration information to, so it's important to ensure these email addresses are correct in your club's 'Positions' tile in Swim Central.
Get familiar with the changes to Swim Central
There have been improvements to Swim Central over the past few months, including new features such as automated Active Kids Voucher discounts. Swimming NSW's recent State Forum webinar on Swim Central will walk you through the recent changes and tell you everything you need to know to prepare for the upcoming registration season. We encourage you watch the full recording of this webinar and take a look at the presentation slides. 
You may have also noticed some changes to the Swim Central interface, however, please note the same functionality still exists, or in some cases, has been greatly simplified. To help guide you through the changed interface, a Swim Central support guide is available to help you. In fact, there is an entire library of Swim Central resources that can guide you through just about anything you may need assistance with.
 
Stay up-to-date with COVID-19 health and safety advice to ensure the safe enjoyment of our sport
Prior to resuming sporting activity, all clubs and venues must have a COVID-19 Safety Plan in place that sets out how they are complying with the government's health advice and Public Health Orders. This plan should be regularly updated to reflect the current situation. Swimming NSW has created COVID-19 Club & Area Activity Guidelines to help Clubs and Areas with staging COVID-safe events. Watch our 2020 SNSW State Forum Webinar #3: COVID-19 Restrictions Update and SNSW Activity Guidelines for further information about the current restrictions on community sport and how to implement the guidelines.
We encourage clubs to regularly check in with our COVID-19: SNSW advice webpage to ensure you are always on top of the latest changes and guidelines, as relevant to swimming.
Zoom in with SNSW
The opportunity to book a one-on-one session with a SNSW team member is available to Club Registrars only. This session will provide you with all the information you need to ensure you are prepared for the upcoming season. 
Click here to access the booking calendar. Be sure to write your name and club within the cell that you wish to book, corresponding to the Area that your club is in.
Please note:
Open the correct tabs at the bottom of the spreadsheet and ensure you are booking your time in the correct week/date. This begins from Monday 14 September.
You cannot book more than one appointment (30 mins). A Zoom link will be sent to you prior to your meeting.
SNSW is not creating the products on your behalf. Instead, this session will take you through the simplified process in Swim Central for this season and beyond.
Got questions?
If you have any further queries, please contact us here.