01 August 2019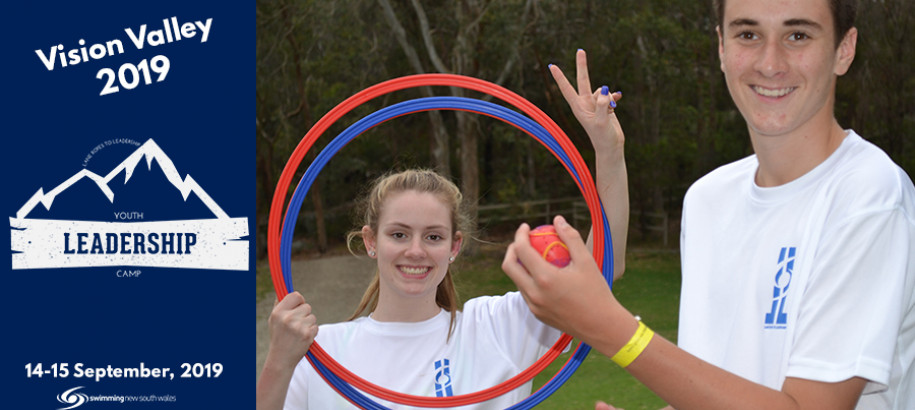 From 14-15 September, aspiring young leaders in our sport will join the Swimming NSW Youth Advisory Panel at Wesley Vision Valley for the 2019 Lane Ropes to Leadership Camp. Building on the success from previous years, our 3rd annual Camp has attracted 40 passionate teenaged swim club members from across the state. 
Our Lane Ropes to Leadership Camp is organised by the Swimming NSW Youth Advisory Panel (YAP), which is made up of 21 teenaged Swimming NSW members, and headed by Sport Development and Participation Manager, Vinh Tran. The YAP was formed to assist the Board of Swimming NSW with ideas on retaining teenagers in the sport of swimming and to try to combat the wide spread dropout rate we see around 13-14 years of age.
The Lane Ropes to Leadership Camp's highly successful formula includes educational sessions and activities during the camp which are planned, designed and presented by the Youth Advisory Panel members themselves (aged 13-19).
Participants will take part in sessions designed to expand their knowledge of the various aspects of swimming, outside of the pool! The concept of the camps is to provide swimmers with skills they can take back to their clubs to improve the club environment for their peers and encourage retention of members by making club nights more fun, offering social club activities and helping create a team atmosphere that swimmers want to be part of. It is also to open their eyes to the opportunities swimming can offer beyond PBs and gold medals.
Workshops include activities such as building communication skills, event planning, time management, coaching, Technical Official practical training, personal development and team building activities.
Following the 2019 Camp an exclusive group of young leaders will be selected to our influential Youth Advisory Panel. This panel gives swimming youth a voice and provides Swimming administration with important insight on how to improve the sport for young people in NSW.
Follow Swimming NSW on social media to see what our future community leaders get up to this weekend: