07 May 2020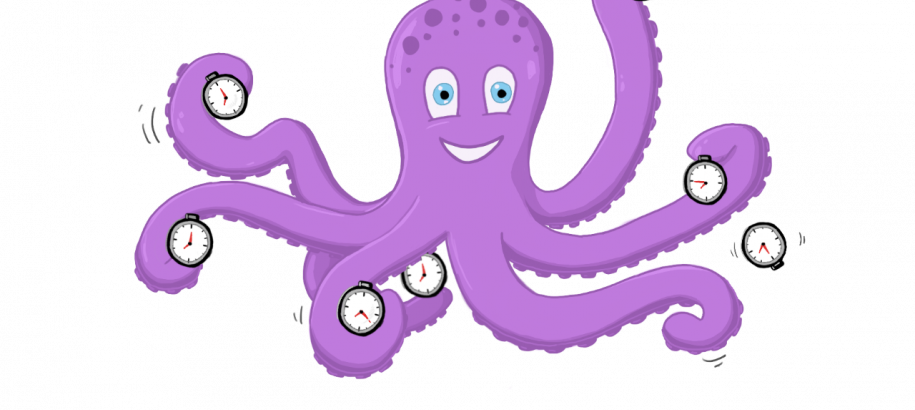 What if we could eliminate manual timekeeping... forever!
Ben Ramsden, founder of Swim.Rocks, is calling on the swimming community to help make the dream of a fully automated timekeeping solution a reality.
Each year, more than 22,000 volunteers are needed to fulfil timekeeping duties at swimming events across Australia. While timekeeping is a necessary part of the sport, it can be a huge headache for clubs to find enough volunteers and manage the administrative burden of manually collecting and processing timesheets.
Ben believes there is a better way and that an automated solution is both possible and within reach.
"We hope to achieve the development of a new system that allows automatic timekeeping. It's a dream shared by many people that would make such a difference to the sport and a massive difference to club committee members' lives," Ben said.
"Current solutions are clunky and expensive. Replacing these is not only a lovely thing to do, but it's within reach and it should be possible at a much lower cost. We can't rely on existing suppliers to innovate. We've just got to come together as a community and make it happen.
"We need innovators, we need investors and we need friends." 
Swimming NSW shares Ben's vision and has partnered with him in the initiative. Chief Executive Officer Mark Heathcote is urging people in the community with the technological know-how or investment capability to get involved.
"Automated timekeeping would be a gamechanger for our sport at all levels. As an organisation that runs its own events, we fully appreciate the time and effort that goes into the timekeeping aspect of swim meets. Currently, it is a wholly manual effort that demands a significant amount of time from event organisers, officials and parents both behind-the-scenes and on-the-ground," Mark said.
"An automated solution would eliminate a massive chore at events.
"In 2020, the technology exists to make this happen, but we need your help. If you know of, or are, an innovator, entrepreneur, technological whiz, or otherwise interested party, we urge you to register on the Swim.Rocks website and get involved. You can also help by spreading the word. Even if you don't directly know of anyone who can help, your voice might reach the right people in your extended network.
"I am confident that together we can make this happen!"
The quest to make Olly – the world's first fully automatic swimming timing octopus – a reality has begun. Enabled by grants and investments, Ben plans to launch a Technology Breakthrough Innovation Competition in 2021 to accelerate innovation and fast track a solution.
You can find out more about the vision for Olly the Octopus, help bring Olly to life, or simply become a friend here.