17 December 2020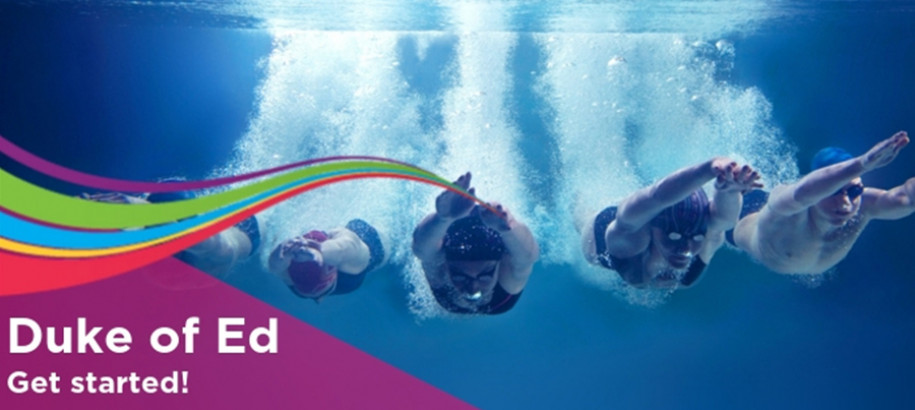 Swimming NSW is proud to be an Award Centre for the Duke of Edinburgh's International Award, a global youth development program empowering young Australians aged 14-24 to explore their full potential. Competitive swimmer, Emily Sproat, explains how she is using her school and swimming activities to complete her Award Section hours and shares what she has learned about life while preparing for her longest Adventurous Journey yet.
The Duke of Edinburgh International Award
The Duke of Edinburgh International Award is an opportunity for young people to become World Ready, build resilience and upskill for future career and study opportunities. Participants must learn a new Skill, Volunteer, improve their Physical Wellbeing and experience a team Adventure in a new environment to achieve a Bronze, Silver or Gold Award.
"We saw Duke of Ed as a pathway with such potential for our members," said Vinh Tran, General Manager of Participation and Engagement for Swimming NSW. "Many of our swimmers already have the skills and characteristics necessary to achieve a Duke of Ed Award – discipline, resilience and the ability to work towards a long-term goal. Teenagers who are members of a club may have already tried their hand at officiating, coaching or helping out their committee which can all contribute to the hours required for the Skill and Volunteer Award Sections. And most definitely swimmers can count the long hours they've clocked in the pool at training towards the Physical Wellbeing Award Section."
Emily Sproat's Adventurous Journey to a Gold Duke of Ed Award
Talk to 15-year-old Emily Sproat, a competitive swimmer from Manly SC, and you'll find out the Duke of Ed program is all about the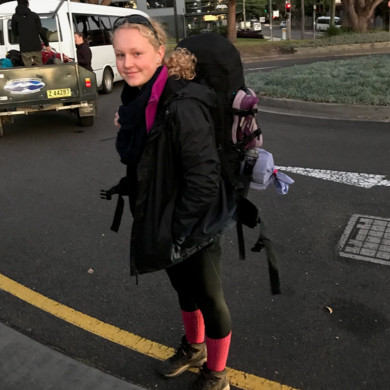 outdoors for her. As part of the Gold Duke of Ed Award requirements, participants must undertake a four-day, three-night Adventurous Journey – often camping or hiking in a team of six participants.
Emily's older brother started working towards a Duke of Ed Award one year before her which sparked her interest in the program. During her Bronze practice, Emily went on a Silver hike with her brother and discovered how much she loved the Adventurous Journey component of Duke of Ed. "The Duke of Ed program can come across as being very serious, but it is a lot of fun," said Emily. "Trying to get in all of your hours for things like community service can sometimes be a bit stressful but all of the hikes and camping are so fun."
Gold Award participants are required to complete four Award Sections (Skill, Voluntary Service, Physical Wellbeing and an Adventurous Journey) and a Residential Component. Fulfilling your Award Section hours is easier than you would expect. To complete her Voluntary service hours for her Silver award, Emily helped her sports teacher with everyday tasks like coaching year 7 students or cleaning out the sports cabinet. As a competitive swimmer, Emily has her Physical Wellbeing hours covered, and she plays the clarinet at school which contributes to fulfilling her Skill hours.
In November, Emily went on a practice hike to prepare her for her longest hike yet this coming April. "For my last hike in the Blue Mountains I did the Katoomba Loop. We had to change the track on our hike because the weather was so hot" said Emily. "For me, it was the first time I had hiked four days and three nights, so on the third day I was getting really tired. It was also a difficult hike – we had to keep hiking up and down hills and it was 38 degrees on the second day."
Despite the challenging conditions, Emily thoroughly enjoyed her hike and acknowledges the life skills she has accumulated from being pushed out her comfort zone: thinking on the spot, working as a team, and creative problem solving.
In addition to the four Award Sections, Gold Award participants need to complete a Residential Component. "My brother went to an overnight camp and worked there as a supervisor for a week. There's a bunch of different options you can choose from but essentially you need to complete a week of community service" said Emily.
The invaluable experience Emily has gained from the Duke of Ed's hiking and camping trips is what drives her to complete her Award. "The best part of the Duke of Ed for me is the Adventurous Journey, when you're out camping on the second night and you're all sitting around the fire and talking about random stuff. And I love when you're in the middle of nowhere and you can look up into the sky and see all of the stars. I think that is amazing" said Emily. "When you're hiking, nothing else matters for those four days.
"Now I know if I had to go out camping by myself I could do it. I can read a map using coordinates and find landmarks. I feel like these days people aren't learning really basic skills because we have the internet and Google Maps. If I was ever travelling by myself and I got stuck and had to get around with no internet I know I could do it."
How to get involved
You can learn more about the Duke of Ed program here on our website.
If you'd like to register now to complete your Duke of Ed with Swimming NSW, you can do so via the Online Record Book.
To complete your Physical Recreation, Skills and/or Voluntary Service sections with a Swimming NSW club or area, speak to a member of the club or area committee. If you have any questions about completing Award Sections contact Vinh Tran, General Manager - Participation and Engagement.