26 June 2020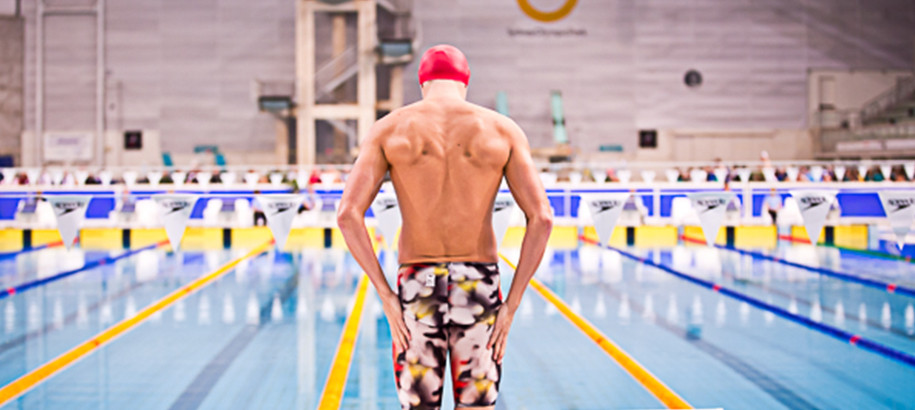 Itching to get back into the pool and return to competitive swimming? You're not alone. We're all welcoming the news that from 1 July restrictions will ease in NSW to allow competitive sport to resume. Before you dive back in, there are a few things that can help you to make a smoother transition after a break from the water.
Here are 5 tips for swimmers returning to the pool.
1. Get physically ready for your next swim
After several months away from your normal training routine, you may be feeling a bit out of shape. Even if you've been maintaining some form of physical exercise and strength building (dryland exercises) over the past few months, you'll almost certainly notice a difference in your physical performance when you dive back in. Your endurance and pace won't be the same as it was when you left the pool. Take it slow. Don't put too much pressure on yourself to get back to where you were too quickly and be realistic about what you can achieve each day. The NSW Institute for Sport has put together some exercises to help improve or maintain strength so you're ready for your next swim. You can also take a look their tips for maximising swimming performance and adapting your swimming training with reduced pool availability.
2. Check in with your mental health
The forced break has likely had an impact on your emotional and psychological wellbeing, whether you're aware of it or not. Frustration, anxiety, and even depression are all natural responses to sudden changes, uncertainty and disruption, especially in situations that are out of our control. And, as you return to the pool, you might struggle with new mental challenges as you work your way back to competitive form. So, take some time to check in with your mental health. You might want to take a look at the NSW Institute of Sport's 5 ways to be mentally fit for your return to sport and 11 tips to limit the psychological impact of COVID-19. You could also benefit from practising visualisation, which can help you build a stronger competitive mindset. And, remember there's always Reachout Australia's Coping during coronavirus resources if you need some further tips to help you through the challenges associated with this unique situation.
3. Support your body with good nutrition strategies
Much like adjusting your dietary intake and nutrition goals were important when COVID-19 restrictions first began, your diet will need to adapt as sport begins to return. As your health and performance goals shift again, so should your nutrition strategies to achieve them. If you notice your fitness or bodyweight is in a place you wouldn't like it to be, or is different to when you left training, use this time to reintroduce good habits and behaviours that use nutrition strategies as a way to support your training to come back stronger than ever. Check out the NSW Institute of Sport's 4 nutrition tips for preparing to return to sport and their general nutrition advice for swimmers. You can also take a look at the Australian Institute of Sports nutrition resources for athletes.
4. Set some goals
In consultation with your coach, consider the positives of the time away from the pool. This can be a great time to re-evaluate what you want and how you're going to get there. This may be the first time you've set goals for yourself or been some time since you last gave this any thought. Even if you think you might just want to get back to 'normal', think of this time as a chance to take a step back and consider what kind of 'normal' you want to get back to. Be sure to communicate with your coach and other skilled practitioners who also may assist you in other areas including study plans and goals to achieve the best life balance between training and educational/work demands. Gold Class Swimming has some great advice on setting and achieving goals.
5. Be patient
Above all, it is important to be patient. It still could take some time for you get back into the swing of things and return to where you were before the lockdown began. Whether it's adapting your diet, working back to peak physical form, rewiring your thoughts or re-establishing your routine, go easy on yourself. It will take time. But, remember, you are not alone.
It is also important to remember that while national and state level restrictions may have eased to allow competitive sport to resume, it may take your club or local facility a little longer to become operational again. Check in with your coach, club or local pool to find out more about their individual re-opening plans. Again, be patient. We're all adapting to a post-COVID sporting environment and everyone is doing the best they can to get you back in the pool as soon as possible.
BONUS: resources for parents of competitive swimmers
Being the parent of a competitive swimmer can be challenging at times and perhaps you're questioning if you're doing the right things. Here's a useful resource from coach Wayne Goldsmith that includes a host of tips and information for swimming parents. Gold Class Swimming also has some great resources for parents of competitive swimmers.