20 May 2020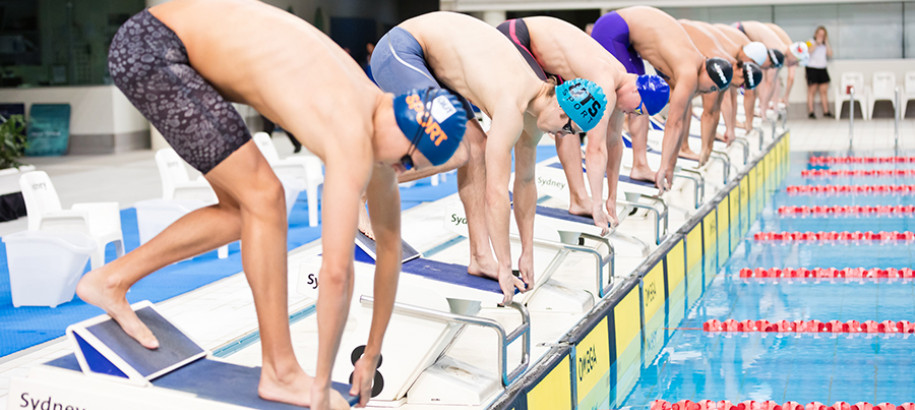 The long-awaited return to swimming seems to be drawing closer, with restrictions gradually easing in NSW in recent weeks in response to the state's relative success in managing the COVID-19 situation. It still may be some time, however, before your club can resume to full operations. Post-COVID-19 swimming is also likely to look a lot different to what we're used to. There are many things your club can be doing to prepare for the return to swimming. Here are 5 things you can do right now.
1. Get your 'Club House' in order
Now is a good to time to do some housekeeping, such as reviewing and updating your policies and codes, and ensuring you are up to date and compliant with relevant regulations and legislations. For example, NSW Fair Trading has recently updated its rules around holding AGMs and the NSW Office of the Children's Guardian has released a new Children's Guardian Act 2019 that includes changes to the Reportable Conduct scheme and new compliance requirements for organisations that may affect your club or programs. Find out more about the changes or watch the OCG explanatory video.
It's worth taking a look at your corporate governance practices and try to plan for the post COVID–19 world as best you can. There are plenty of resources to help you develop sound governance practices. The Swimming NSW website has a whole section on governance for clubs and support with marketing and promotional activities, while Play by the Rules, Good Sports, Sport Australia and NSW Office of Sport also have a number of resources and templates you may find useful.
2. Understand your eligibility for grants and funding opportunities
Your club could be eligible for a range of state and federal government grants and funding opportunities to assist with the costs of new and improved infrastructure, the development and delivery of sport programs, and purchasing equipment. This may be particularly useful to your club right now as it gets back on its feet post COVID-19. We maintain a list of current opportunities on the Swimming NSW website. Take a look to see what is available to help your club with vital funding assistance right now. You can also take a look at our COVID-19: SNSW advice page for a full summary of the state and federal government support packages available to sporting organisations to help support them amid the current shutdown.
3. Develop a COVID-safe return to sport plan
Prior to resuming sporting activity, all clubs are recommended to have a clear Return to Play in a COVID-safe Environment framework. We recommend that clubs start developing their COVID-safe plans as soon as possible to ensure they are ready to resume swimming activity once the relevant easing of restrictions allows them to do so. The jointly prepared Swimming Australia - National Guidelines for Restarting Club Environments outlines 10 recommendations for clubs to consider/implement prior to the resumption of swimming activity. Click here for full details about these recommendations, as well as further information for clubs on returning to the pool. Be sure to get input from your coaches, committee members, and pool operators to best plan how and when you can get your swim club going again.
4. Better yourself and upskill
Make the most of the time away from the pool and complete those courses you haven't previously had time for. Try something new or develop your skills further in a chosen area. Here are some ideas and best of all, they're all FREE.
Online courses
If you've ever considered becoming a Technical Official or if you want to gain extra qualifications, now might be the ideal time to complete that accreditation. From introductory level officiating to advanced accreditation, the learning process to become or to advance your knowledge as a Technical Official is now easier than ever with our online training and courses.
You'll find a vast selection of resources on our website that will help you to expand your knowledge, renew your accreditation or advance you along the Technical Official development pathway. Click here to start or continue your journey as a vital SNSW technical official and be ready to help out on pool deck when swimming resumes. The 2020 Technical Official Forum is also a great FREE professional development opportunity to consider that is being held online this year.
TAFE
In response to the COVID-19 pandemic, TAFE NSW, in conjunction with the NSW Government, is offering a number of fee-free short courses that can be completed in just days or weeks, offering practical skills and experiences across a range of industries. Full information here.
Webinars
Timeout Talks hosted by the NSW Office of Sport

With timeout currently called on sport, the Office of Sport, in collaboration with Sport NSW and The Australian College Of Physical Education, has launched a new webinar series to keep our sporting community connected and united so we can return as one.

Post COVID-19 Community Sport hosted by Play by the Rules

Play by the Rules is running a series of webinars to help clubs through the challenges presented by COVID-19 and their journey beyond. 

Gold Class Swimming

Gold Class Swimming recently ran a series of webinars aimed at helping parents of competitive swimmers, coaches and swimmers during lockdown. 

ASCTA – Australian Swimming Coaches & Teachers Association

This one is for the coaches and swim teachers. ASCTA regularly offers professional development webinars for its members. 
Click here for a full list of our webinar and podcast picks.
5. Check in with your community
This is a time of great uncertainty and difficulty, which is expected to have far-reaching and potentially long-term impacts on our psychological and emotional wellbeing. Financial hardship and social isolation can lead to increased rates of suicide, physical and emotional abuse, depression, alcoholism, gambling, and violence, to name just a few. While we may need to maintain physical distancing, it is now more important than ever that we remain socially connected. By simply checking in with one another and maintaining a connection with our club community, we can help reduce these incidences and help each other through this.
Our mental health partner, ReachOut Australia, has developed a host of materials that can give you the tools to best support your community's wellbeing and help them through this challenging period. Beyond Blue, Black Dog Institute and Lifeline are also great resources. If you need some inspiration and ideas for connecting with your community, take a look at what some other clubs and sports are doing.
Share your stories with us: Does your club have a story to tell? We'd love to hear about it!
What are some of the creative ways you've remained connected with your club community during isolation? Innovative dryland exercises from your athletes? Interesting techniques your coaches have employed to help keep their athletes motivated and focussed? What about some positives - inspirational stories of community resilience and unity or club innovation (new ways of doing things to adapt to the current environment)? Send us your stories and help us shine a light on the amazing clubs in our swimming community!
BONUS: Subscribe to Hot off the Blocks
Each Friday, we distribute a bite-sized newsletter featuring all the latest news and important information for clubs. This is an essential communication channel for us to keep clubs up to date with the world of swimming and Swimming NSW. If you are a club official and are not subscribed to this newsletter, we encourage you to sign up today.
Need help?
For governance support, you can get in touch with your local Club Support Officer or Vinh Tran, General Manager – Participation and Engagement for advice and assistance. For all other queries, our team is always here to help.