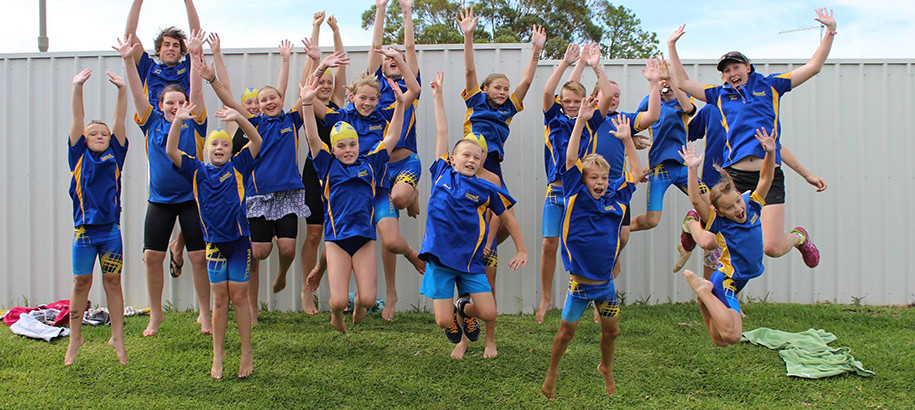 Become part of a network of over 350 clubs and 33,000 members in NSW.
Swimming NSW clubs are part of a massive support system provided by Swimming Australia, Swimming NSW staff and their local area committees. Being affiliated with Swimming NSW will afford your club a great reputation from the get-go.
People who seek to become members will know your club has high standards for child safety and club governance. Your social club members can take advantage of our grassroots membership program, or can progress along our athlete performance pathway if they're more competitive.
You can also impress your members with your club website and invite your members to log in to their personalised member portal, provided for free by Swimming Australia.
Swimming NSW-affiliated clubs also enjoy the right to vote at our AGMs. This means you can have your say in driving the direction of the sport.
For more information on how to start up and incorporate your club, visit the NSW Fair Trading website.
Swimming NSW Club Benefits
For clubs in regional areas – exclusive access to a locally-based Swimming NSW Club Support Officer
Technical support and club committee member training (online, on the phone and in person)

Access to a free club website and domain name provided by Swimming Australia.
Access to free online club administration software (Swim Central)

Keep track of all of your club administration in one central location
Ability to accept all membership payments online
Ability to accept club night entries and payments online
All online monies collected by Swimming Australia are deposited to your club bank account bi-weekly
Financial tracking
Ability to upload results to a national online database
Access to support portal, illustrated help guides, and online video tutorials

Assistance with attracting new members to your club

ideas for 'come and try' nights
club marketing toolkit

Access to the Pho3nix Junior Excellence Award program

Ability to request Australian Dolphin Athlete Appearances (club presentation nights, club champs, etc.)
Applying for affiliation
You will need to put together an affiliation proposal which would be considered by the Swimming NSW Board of Directors for approval. Our new club admission policy is a short document that details all of the things you will need to include in your proposal, and what the Board will consider to be favourable in a new club. You will also find a new club affiliation form included in this document.

Things you will need to include in your proposal to the Swimming NSW Board include, but are not limited to:

2022-23 affiliation payment (this covers your club affiliation fee only; members pay individual membership fees online after affiliation is approved)
Rationale for creating club
Member list, including members are Swimmers or Non-Swimmers, and if they are new members to Swimming NSW, or if they are transferring from another club
Details of where you train/lane hire contract or the contract or agreement you have with the facility
New Club Affiliation Form (included in New Club Admission Policy)
Proof of Incorporation through Fair Trading
Club Constitution (contact admin@nsw.swimming.org.au for a copy)
Club By-Laws and Rules (download model By-Laws here)

Once you have assembled your proposal, please send it in to us either by email or mail (no need to send via both methods).

Email: (admin@nsw.swimming.org.au)

Post: PO Box 571, Sydney Markets NSW 2129

Once we have received your application our CEO will consult with your local swimming area to seek their opinion and approval before your application is taken to our Board.

Our Board of Directors will then review your proposal in one of their monthly meetings. 

SNSW will notify you shortly after the Board meeting if your application has been successful or not.
Get your new club started!
Congratulations! Your club has been approved for affiliation and you're now part of the Swimming NSW family. Work through the steps below to get your club up and running.

1) Review and understand the benefits available to your club (above) so you can take full advantage of them.

2) Pay your club affiliation fee.

3) Investigate the purchase of Meet Manager software so you can accept entries for your club nights, and any other meets, online.

SDS Support - contact Helen Wood 0418 430 762

4) Contact admin@nsw.swimming.org.au to set up your Swim Central console and give you access to the account

5) Make note of:

your club's Meet Manager and Team Manager abbreviation (given to you by Swimming NSW).
your local area representative (given to you by Swimming NSW).

contact your area representative to check your obligations to the area

your Swim Central login (given to you by Swimming NSW)
Swimming NSW and Swimming Australia's membership fees

6) Download your insurance Certificate of Currency - which can be achieved after paying affiliation.

Click here to find out how to add club details in Swim Central