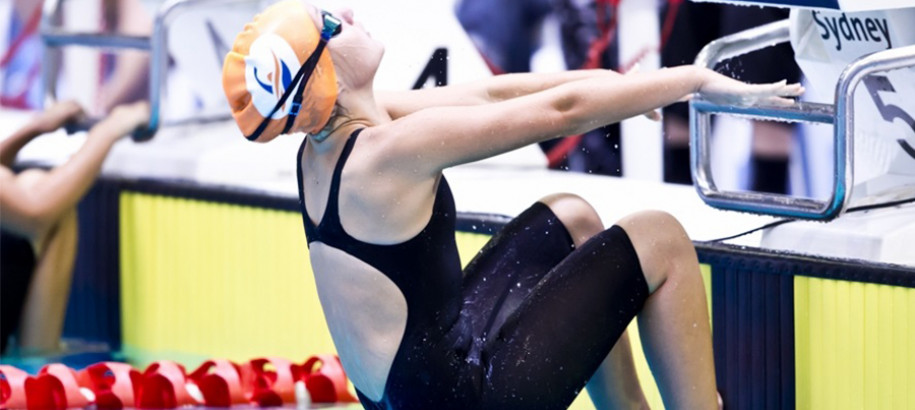 Date & Time
Sat, 04/09/2021 to Sun, 05/09/2021
Warm up- 7:30am, Meet Commences- 9am
Location
Sydney Olympic Park Aquatic Centre
Olympic Boulevard, Sydney Olympic Park
Attend
SPECTATOR TICKETS MUST BE PRE-PURCHASED
Ticket Information Coming Soon
Event Details
Program & QTs

 

Entries 

Open: Date TBC

Close: 5pm Tuesday
24th August 2021

Entry Fee

$20 per Individual Event

$40 per Relay 

Start List

Available Soon

Timeline

Available Soon

Coaches Registration

Information
Coming Soon
Got Questions?
Please read our Event FAQ's and Event Resources for more information about attending our meets as a competitor, spectator, volunteer or official.
If you experience technical difficulties when trying to enter, please contact Events Manager Greta Brodie greta.brodie@nsw.swimming.org.au or phone 02 8047 8509 for assistance.
Entry Open Date TBC
Entries Close @ 5pm Tuesday 24th August
Contact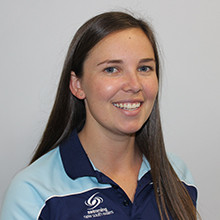 Events Manager- Greta Brodie
Event Information
The Minimum age for this event is 10 years old as of 20th August 2021
The Minimum age includes relays
Long Course and Short Course times achieved since 1st May, 2019 can be used to enter this meet
Swimmers who only have a LC time under the QT will be seeded on the Qualifying time
An approved qualifying time must have been achieved, uploaded, approved & verified by the specified closing time and date of the meet
It is the responsibility of the person processing the online entries to ensure that all times listed in the system are legal and valid to the swimmer. Errors can happen in Swim Central from time to time so we trust that stakeholders will not take advantage of this and use incorrect times to process entry into events they do not actually qualify for. In the event that you process an entry on an incorrect time, you will be withdrawn from that event and no refund will be given
Payment for online Individual and online Relay entries must be completed online via credit card at the time of processing in order to be accepted
Individual Entries - $20, Relays $40
Swimming NSW does not take any responsibility for entries processed via AnotherPB or any other external avenue. Please ensure you have checked that your entries and payments were successful with these companies prior to the entry closing date to ensure your entries will be accepted on time

A swimmer may only appear in one (1) relay team list for that event
Where a club enters three (3) or more relay teams in one event, all teams must meet the qualifying time to be eligible
Refer to the program & QTs above for relay qualifying times
Information regarding relay entry procedure, available soon

 

 

Spectator Tickets must be pre-purchased. Ticketing Information & prices coming soon. 

Merchandise will be available for this meet. Further information coming soon. 
*All products subject to availability. Stock and prices may vary*

Nominate to Volunteer or Officiate at this meet

We are seeking nominations from volunteers and Technical Officials to assist at this meet.

Submit your nomination on this page.

Nominations close 5:00pm Monday 9 August

Working With Children Check

As of January 1st, 2015, it has become a requirement of the Sporting Organisation that all our staff, officials and volunteers have applied for a Working With Children Check.

If you have not yet completed this, you can apply for a WWC number HERE.

Please note: for volunteers (including volunteers and technical officials), this is free to obtain.

Parking Information Coming Soon. 

We ask that you please be aware of the following safety information in relation to the event. This advice may change prior to the meet and any changes will be communicated directly with you.

If you or any member of your household are feeling unwell or have any symptoms of COVID-19, please do not attend the event.
If you or any member of your household have tested positive for COVID-19, please do not attend the event.
If you or any member of your household have visited any of the locations listed on the NSW Health website here, https://www.nsw.gov.au/covid-19/latest-news-and-updates in the last 14 days, please do not attend the event. Please note that this page is updated daily, so we ask that you check back regularly to this page prior to the event.
If you are unable to attend due to the reasons above, Swimming NSW will provide you with a full refund for your entries.
All swimmers and spectators will need to register their details with a Swimming NSW staff member prior to entry into the venue.
Please practice proper hygiene whilst present at the event and if you do begin to feel unwell during the day, please leave the venue. There will be several hand sanitiser stations available throughout the venue as well as fully stocked bathroom facilities.
Swimming NSW encourages the wearing of masks at the event for spectators and competitors when they are not swimming, although this is not mandatory.
Please be mindful of social distancing at all times, particularly for spectators
There will be COVID Marshalls and Swimming NSW staff in attendance at the Aquatic Centre and respectfully ask for your compliance and cooperation with complying with instructions from these individuals.
We ask that you minimise your time at the venue and only attend for the period that you need to swim. We encourage all competitors to shower at home after the meet.
Swimming NSW encourages competitors to bring any food or drink they require with them  and do not share this with others. 
Please bring with you, all of your own equipment that you need to compete and please do not share this with others.
Swimming NSW staff will ensure that any equipment that does need to be shared to ensure the smooth running of the meet is cleaned at regular intervals throughout the event.