Date & Time
Sat, 13/03/2021 to Sun, 14/03/2021
Location
Lake Kawana
Sportsmans Parade Bokarina, Sunshine Coast, QLD 4575
Event Details
The 2021 Australian Open Water Swimming Championships will now be held on 13-14 March at Lake Kawana in Queensland, after Swimming Australia was forced to postpone its first event of the year due to COVID-19 related border closures.
With the Championships initially set to take place between 29-31 January at the Sydney International Regatta Centre in Penrith, Open Water Performance Manager Greg Shaw said a range of factors contributed to the event relocating to the Sunshine Coast.
"The decision to move the Australian Open Water Swimming Championships up north was not made lightly, but ultimately the availability of facilities played a big part in our decision making," Shaw said.
"Holding the event over the course of a weekend is really important and unfortunately that was not possible in Penrith. With that said, I'd like to thank the Sydney International Regatta Centre and Penrith City Council for their understanding and hope we can return to their region in the near future.
The Australian Championships will form a critical part of the men's selection process for a spot in the 10km event at the Tokyo Games, which will be contested at the Olympic qualification event in Fukuoka. The women's open water position on Australia's Olympic team has already been secured by Kareena Lee, who grabbed a top-10 finish at the FINA World Swimming Championships in 2019.
The whole program for the open water champs – with the exception of relays and the 2.5km exhibition event – will be delivered across the two days, allowing swimmers of all ages the opportunity to compete. 
To access the program of events please click on the competitors tab below. 
Athletes who had already entered and registered for races have been refunded, with entries now opening on Wednesday 3 February for the rescheduled event.
EVENT ENTRIES
Entries will open for the rescheduled event on 3 February 2021 & will close on 1 March 2021
Contact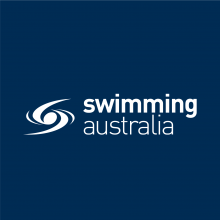 Swimming Australia Events