Date & Time
Mon, 05/04/2021 to Mon, 12/04/2021
Location
Gold Coast Swimming & Aquatic Centre
Marine Parade, Southport, Gold Coast QLD 4225
Attend
ATTENDANCE
Information regarding ticketing will be provided shortly.
Event Details

The 2021 Australian Age Swimming Championships is a favoured event on the swimming calendar. With COVID-19 halting the event in 2020, the 2021 edition is set to be one of the biggest yet. The event will form part of the selection process for the international junior benchmark events for 2021.
A change to the program will see the multi-class age and multi class open Australian championships staged at the beginning of the event, with the able-bod events commencing on 7 April.
QUALIFYING TIMES
Swimming Australia has been monitoring how swimmers' have been progressing due to COVID-19 over the summer.
We are pleased to advise that we have revised the QT's which can be found under the competitors tab below which will allow more swimmers' to qualify given the difficult year it has been across our community.
COVID SAFE PLAN AND TICKETING  
Swimming Australia is working through its COVID safe obligations and will have more information regarding ticketing in the near future. We appreciate your patience as we navigate these challenges. 
WILL THE EVENT GO AHEAD?
We're planning full steam ahead for our April events on the Gold Coast. In addition, we have been working with every Member Organisation to ensure if there is one or more border closures for swimmers', coaches and their families, that we have commenced planning of what may be possible for swimmers in their home state.
OPENING HOURS
Pre-meet Training (Multi-class only)
Sunday 4 April 2021
10:00am – 12:00pm
3:00pm – 6:00pm
Multi-class Competition
(warm-up commences 1.5 hours prior to the session start time)
Monday 5 April and Tuesday 6 April 2021
Heats/Timed Finals AM: 9:00am
Finals / Timed Finals PM: 6:00pm
Wednesday 7 April 2021
Timed Finals: 4:00pm
Able-bod Pre-meet Training
Monday 5 April and Tuesday 6 April 2021
11:00am – 1:00pm
3:00pm – 6:00pm
Able-bod Competition
Wednesday 7 to Monday 12 April 2021
(warm-up commences 2 hours prior to the session start time)
Heats: 9:00am
Finals: 6:00pm
Age for all events is as at 5 April 2021.
This is a long course event and qualifying times must have been achieved in a long course pool.
Qualifying times must be achieved after 1 January 2019.
Please see the competitors tab below for the program of events and qualifying times and procedure.
WHERE TO WATCH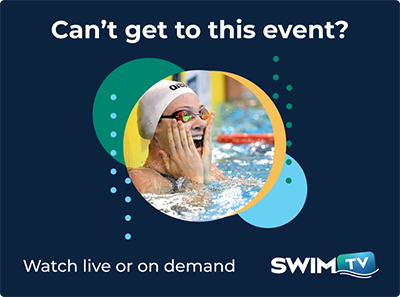 Swimming Australia notes that the information provided is correct at the time of publishing, however, is subject to change without prior notice. 
EVENT ENTRIES
Entries close at 12:00PM (Midday) Monday 22 March 2021. Strictly no late entries will be accepted.
Contact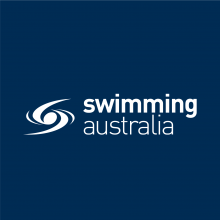 Swimming Australia Events
QUICK FIND MENU
Destination Gold Coast's Accommodation

https://www.destinationgoldcoast.com/where-to-stay

 

See the below three accommodation options for a special discount for attending the 2021 Australian Age Swimming Championships:

 

AVANI Broadbeach Residences

Live large on the beautiful Gold Coast, taking in the promise of sun, sand and surf. Whether in town for business or play, at the brand new Avani Broadbeach Residences, you're only a skip and a hop from all the action. Wake up to dazzling Pacific Ocean views. Laze in the cool pool peeking through to the bustling street life below. Avani Broadbeach Residences hits the spot… with a location long favoured by locals for its 17 km stretch of beach, epic surf, and upscale dining and entertainment options. You're only a few minutes' walk from the G:link tram that takes you up and down the coast, to Surfers Paradise, Southport and beyond.

 

Oaks Gold Coast Hotel

When you're ready for a Gold Coast getaway where you can take a stroll along the beach or shop til' you drop at Pacific Fair, the perfect place to call your Gold Coast home is Oaks Gold Coast Hotel .  Only steps away from our spectacular surf beaches, casinos and Cavill Avenue, you can walk or take a tram, which stops at our doorstep. Feel like being a little more adventurous? Jump in the car and head to our world-famous theme parks or visit the beautiful Gold Coast Hinterland for a hike. With stylish hotel rooms, spacious studios or one and two  bedroom apartments, there's space for everyone at Oaks Gold Coast Hotel.

Paradise Resort, Gold Coast

 

Located 7 minutes drive or 14 minutes via the Glink (Tram) from the Gold Coast Aquatic Centre Paradise Resort Gold Coast is the perfect option for your travel to attend the championships.  The Resort features a water-park, lagoon pool and spa, kids club, ice-skating rink, and a range of free activities and live entertainment including a magician, trivia night and character shows.

The resort is surrounded by lush gardens and is close to the beaches and attractions of Surfers Paradise. Limited private parking facilities are available. There is also a convenience store, cafe and bar.

Each of the accommodations is fully air-conditioned and has a balcony. Some rooms offer a gaming console. Children under 12 stay at the resort for free.

100 of the Best Things to Do on the Gold Coast in 2021

 

There are so many ways to enjoy Australia's Favourite Playground here on the Gold Coast, but if you're finding it hard to work out where to start, we've put together 100 ideas to help you get your 2021 planning underway. We've included places to forage for great local food, beaches that are home to pumping surf breaks, and a few little surprises across our neighbourhoods and in our hinterland too. It's time to play on the Gold Coast.

So, here's our round-up of the best things to do on the Gold Coast in 2021.

 

How to spend a fun-filled weekend on the Gold Coast

 

A lot of interesting things can happen in a short amount of time. A LOT. Which is perfect, because we've made you something should you find yourself with a weekend to spare and decide a trip to the Gold Coast is the best way to spend it (it is).

 

Without further ado, here's an array of new local activities, and eateries (obviously), that will fill those hours and see you living your very best life for the entire time. Click here to search for more

Things to do for under $100

 

When you think of the Gold Coast, you might also imagine you'll need a pocket full of cash to enjoy it? Not so! For under $100 you can enjoy a day out on the Gold Coast and sample the spoils of Australia's Favourite Playground.

Here are our top things to do under $100 worth adding to your itinerary to get your savvy holiday started.

 

 

 

 

Gold Coast shopping guide

 

If shopping is your poison, pastime, sport or therapy, you're about to meet your dream match on the Gold Coast. And it won't matter whether you prefer to live large and lavish dripping in the latest designer threads, or scour one-off boutiques and markets for that exquisite vintage find. From the sporty to the savvy, the frugal to the fashionista – you won't go home without adding to your wardrobe on the Gold Coast.

Read on to find out what kind of shopping outlet suits you.

Gold Coast play guide

 

Celebrated for our picture-perfect mix of long sandy beaches, surf breaks and theme park thrills, explore our laidback ocean-front neighbourhoods and you'll discover a vibrant food and drink scene. Wander off the beaten track and into the greenery of ancient rainforest, welcoming wildlife sanctuaries and hidden walking trails.