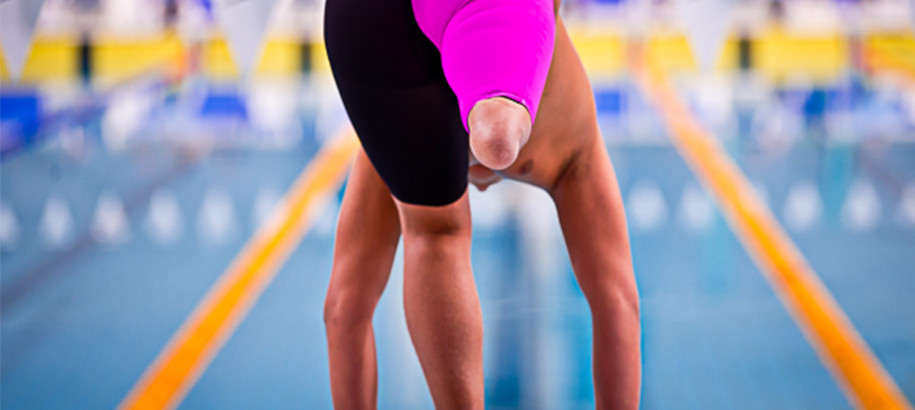 Date & Time
Sat, 17/10/2020 to Sat, 17/10/2020
Warm up- 8am, Meet Commences- 9am
Location
Sydney Olympic Park Aquatic Centre
Olympic Blvd, Sydney Olympic Park NSW 2127
Attend
$10 Per Individual Event
Entry into the venue is free for one carer per athlete
Event Details
Entry Fee

$10.00

Entries Close

6/10/20 at 5pm

Entry Form

Full Program

Final Start List

Timeline

Athlete Handbook

MM & TM Files

 
Got Questions?
Please read our Event FAQ's and Event Resources for more information about attending our meets as a competitor, spectator, volunteer or official.
If you experience technical difficulties when trying to enter, please contact Events Manager Greta Brodie greta.brodie@nsw.swimming.org.au or phone 02 8047 8509 for assistance.
Online Entries or Manual Entry Form
Entries Close Tuesday 6th October 2020
Contact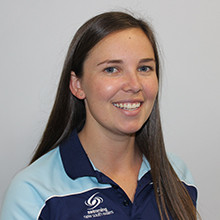 Events Manager- Greta Brodie
Event Information
Swimmers can only enter a maximum of 5 (five) events each.

Please ensure your DOB, email, classification and club/association are clearly labelled on the form.

There are two methods available for entry into this Meet:

1.  Download the Entry Form above and return it to Swimming NSW by the closing date and time.  Cheques should be made payable to Swimming NSW Ltd and posted to PO Box 571, Sydney Markets NSW 2129 along with the entry form.  EFT details can be found on the entry form.                

2. Online Meet Entry system. Please note: if you enter via Online Entries, you are still required to fill out the Entry Form and send to meet.entries@nsw.swimming.org.au with your entries.

Nominate to Volunteer or Officiate at this meet

We are seeking nominations from volunteers and Technical Officials to assist at this meet.

Submit your nomination on this page.

Technical Official nominations close Monday 21st September. 

Working With Children Check

As of January 1st, 2015, it has become a requirement of the Sporting Organisation that all our staff, officials and volunteers have applied for a Working With Children Check.

If you have not yet completed this, you can apply for a WWC number HERE.

Please note: for volunteers (including volunteers and technical officials), this is free to obtain.

Spectators will recieve 4 hours free parking by collecting a parking validation ticket from the SNSW staff member upon exiting the venue and processing it a the parking pay station. Every hour after 4 hours will be $6.

 

General Meet Safety Information

We ask that you please be aware of the following safety information in relation to the event.

If you or any member of your household are feeling unwell or have any symptoms of COVID-19, please do not attend the event.

If you or any member of your household have tested positive for COVID-19, please do not attend the event.

If you or any member of your household have visited any of the locations listed on the NSW Health website here,

https://www.nsw.gov.au/covid-19/latest-news-and-updates

or Victoria in the last 14 days, please do not attend the event. Please note that this page is updated daily, so we ask that you check back regularly to this page prior to the event.

If you are unable to attend due to the reasons above, Swimming NSW will provide you with a full refund for your entries.

All event attendees will need to register their details prior to entry into SOPAC.

We request that only one spectator attend the event per household.

Please practice proper hygiene whilst present at the event and if you do begin to feel unwell during the day, please leave the venue. There will be several hand sanitiser stations available throughout the venue as well as fully stocked bathroom facilities.

Swimming NSW encourages the wearing of masks at the event for spectators and competitors when they are not swimming, although this is not mandatory.

Please be mindful of social distancing at all times, particularly for spectators when selecting a seat.

There will be COVID Marshalls and Swimming NSW staff in attendance at the Aquatic Centre and respectfully ask for your compliance and cooperation with complying with instructions from these individuals.

We ask that you minimise your time at the venue and only attend for the period that you need to swim. We encourage all competitors to shower at home after the meet.

SOPAC will have food available for sale, however, Swimming NSW encourages competitors to bring any food or drink they require with them and do not share this with others. If Competitors or Spectators do purchase food or drink from the venue, please don't share this with anyone outside your household.

Please bring with you, all of your own equipment that you need to compete and please do not share this with others.

Swimming NSW staff will ensure that any equipment that does need to be shared to ensure the smooth running of the meet is cleaned at regular intervals throughout the event.

If you have not already done so, we encourage you to download the COVIDSafe app.

 

COVID-19 EVENT FAQ's

*Updated Tuesday 25 August 2020 and is subject to change at any time without notice*

The current health situation in NSW and across the country is constantly changing. Swimming NSW will continue to plan for a full 2020-21 summer season of events and as such has opened, and will continue to open, entries for events through to the end of the year. Understandably, while the situation remains fluid, you may have some questions about how the upcoming meets will be administered to comply with government regulations and health guidelines. To help our community make sense of the current situation, we have put together answers to some FAQs below.

Am I allowed to compete at a meet outside of my area?

If the meet is on 30 September or earlier: No, you can only attend events within the area that your club is affiliated with or events that comprise only of competitors from the same area that you are from. A list of areas and their clubs can be found here.

If the meet is after 30 September: Yes. Providing there are no changes to the current Government Guidelines (which is subject to change at any time), you can enter meets that are anywhere in NSW that you are eligible for. E.g. NSW Long Course Qualifying Meet, 10 & 11 October.

The latest NSW Community Sport Guidelines that came into place on Wednesday 19 August, advises that swimmers compete at meets in their local areas only. Club/event organisers are to ensure that no out of area participants attend their events. This restriction will remain in place until 30 September 2020.

Can spectators attend?

Under current health guidelines, one parent can attend per child. Spectators will be required to pre-purchase tickets for the event (which will be available for purchase on our event page closer to the event) and will assigned an area for seating. We ask that if you have more than one swimmer attending in your family, that only one spectator attends per family where possible.

How will Swimming NSW satisfy the 500-capacity limit at the event venue?

Swimming NSW will have procedures in place to adhere to the Government restrictions. We have a strict cap of 500 participants and will stagger entry times for competitors to the venue, based on the events they are competing in. Limits to the number of spectators allowed into the venue will also apply.

Does the 500 capacity limit include spectators, staff & officials?

A 500-capacity limit will be applied to pool deck and the grandstand (i.e. 500 on pool deck & 500 in the stands). The pool deck limit will also include staff and officials. Guidelines on this will be distributed to attendees with the start list.

If the current prospected guidelines change and I am no longer able to attend will I receive a refund?

Yes, if a meet is unable to go ahead or changes to Government restrictions exclude you from attending an event refund will be provided.

What other COVID Health & Safety Measures should I be aware of on the day?

Swimming NSW will distribute all important venue and event specific information in regard to COVID-19 protocols prior to the event to all attendees.

Still have questions?

Please contact our Events Manager greta.brodie@nsw.swimming.org.au
Please be mindful that, like everyone right now, SNSW is working in an ever-changing environment. We may not have immediate answers to some questions, while the answers to others may change week-by-week. We will be sure to provide any updates to our members as we are informed of them. We thank you for your patience.