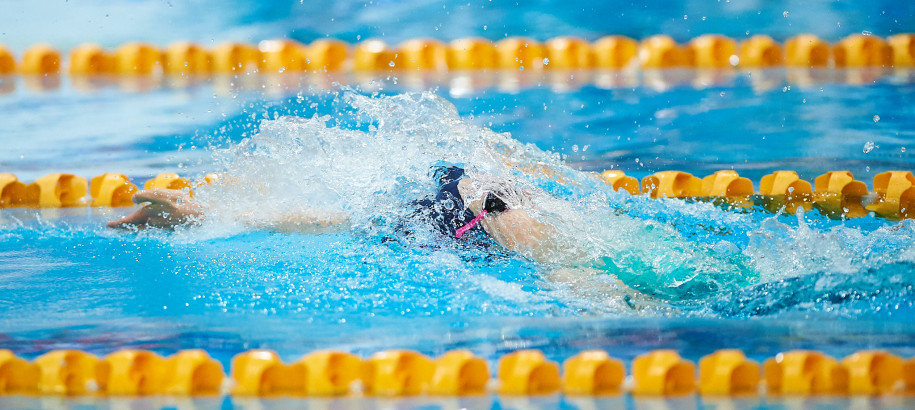 Swimming NSW's purpose is to operate as an administrative agency of swimming in NSW.  Its mission is to foster, control and develop (i.e. promote organised growth of) swimming in NSW (including the ACT).
Swimming NSW currently maintains a membership of over 32,000 members across 12 affiliated Areas and over 350 Clubs.  The database contains information on all registered members, including Swimmers, Non-Swimmers, Technical Officials, Coaches etc.  The Australian Capital Territory (ACT) forms part of Swimming NSW and is an affiliated Area within NSW.
Vision Statement
Swimming will aspire to become New South Wales' leading sport through increased participation, enhanced performance and through the provision of quality life skills developing programs for the community thereby becoming an influential leader in the aquatic industry.
Objectives
To promote, to teach and to encourage the art of swimming;
To stimulate public opinion in favour of providing proper accommodation and facilities for acquiring the art of swimming;
To situate, regulate and control all championships of New South Wales and Australian Capital Territory in amateur swimming and to hold such other championships or races as may from time to time be found expedient;
To formulate, publish and enforce uniform laws for the control and regulation of amateur swimming championships and competitions in New South Wales and Australian Capital Territory and to deal with any infringements thereof; To apply the income of Swimming NSW solely for the promotion of the objects of Swimming NSW and prohibit the payment of any bonus or dividend to a member or members.
To administer, promote and encourage Learn-to-Swim and swimming activities for competitive and recreational purposes within primary, secondary and tertiary educational institutions.